How to Set up Your Own Building Business: Qualifications, Licences and Permits
>
>
How to Set up Your Own Building Business: Qualifications, Licences and Permits
You've spent years as a labourer, with the dirt under your nails and callouses to prove it, and you're ready to strike out on your own.
Before you set your sights on those millions though, make sure you have the right licences and qualifications that will set you apart from the hordes of rogue traders trying to give builders a bad name.
What basic qualifications do I need?
The qualifications available are as wide-ranging as the number of different job opportunities in the construction industry; from trainees and graduates to skilled workers and managers.
Although on the job experience is often valued much more, getting the necessary licences and permits when setting up your own business is still an important and necessary step.
'Smaller builder'
Unless you're a builder with substantial private wealth, or you have a generous benefactor, your business will necessarily start small.
'Smaller builders' aren't classified based on their stature but instead the term is used for contractors who undertake work on private domestic projects or small-scale business projects.
Due to the risk involved in construction work, with the most fatal injuries occurring on smaller building projects, health and safety competence has a strong emphasis in this field.
NVQ Level 3
Although not a legal requirement it's recommended that construction workers reach NVQ/SVQ construction level 3 or higher before setting up their own company.
At this level the NVQ will teach you how to plan jobs and put together quotes, while also focusing on business branding and customer satisfaction.
Experience
After a couple of years lugging bricks around you might think you're ready to be your own boss and start dictating your own hours. However it's important not to over-reach yourself too soon.
It's essential to get experience of the industry before you set up on your own, so that you'll be prepared for whatever challenges future jobs have to throw at you.
Most UK apprenticeship schemes allow you to gain NVQ level 3 while working, and are available for a wide range of specialist trades.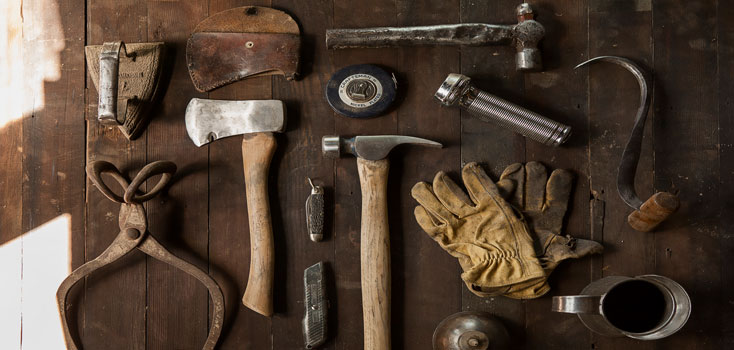 Do I need a licence?
As the construction industry is such a potentially dangerous place to work, health and safety is necessarily a huge priority.
The Construction Regulations 2007 are legal requirements applicable to almost everyone carrying out construction work.
The Health and Safety Executive have wide-ranging advice, from the requirements of work carried out for domestic clients to the responsibilities of contractors.
CSCS cards
If you want to progress in the construction industry you'll need to get a Construction Skills Certification Scheme (CSCS) card.
Although not a legal requirement, CSCS cards are increasingly demanded by both public and private clients and are needed for access to most work sites as they show that you've reached a certain health and safety standard.
Used as industry-recognised proof of skills and qualifications, there are a range of different levels based on the type of work you do, your experience and either your qualifications or professional body membership. If you've been working as a builder on-site you'll probably already have a blue card, designating you as a skilled worker, who has reached NVQ level 2. However in order to start up your own business it's advised that you have the gold card, which is only available to those who've reached level 3.
I've been working as a builder for years. Do I still need an NVQ?
Although on-the-job experience is important, CSCS cards are becoming increasingly popular in order to try and regulate the industry.
In order to receive a CSCS card you'll need to pass the related Health, Safety and Environment Test, however without the appropriate qualifications there are limited cards that can be issued.
Before you take the test ensure that you meet the requirements and qualifications. Otherwise the SKILLcard accepts other qualifications, though it's not as widely recognised.
Contact the National Construction College for further information and free professional advice on the right training for you and your company.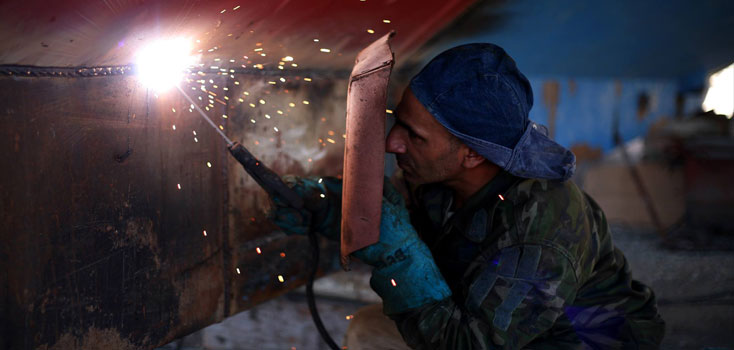 Do I need any additional qualifications?
Rather than having a licence to set up a business, the construction industry is controlled by different building regulations and permits that are required for specific types of work.
Asbestos Licence
If you will be carrying out work involving asbestos you must have the appropriate licence, which can be applied for through the Health and Safety Executive.
Becoming a licensed asbestos contractor means you'll be able to work with asbestos on clients' property or using your own employees on your own premises.
Ancillary licences are also available for scaffolders that could disturb asbestos or those working with air extraction equipment.
Skips and scaffolding
If you're undertaking large-scale projects it's highly likely you'll need a skip or to put up some scaffolding.
Placing either on a public highway requires permission from the local authority.
If you've hired a skip the supplier will normally arrange consent, otherwise contact your local authority for more information on both skips and scaffolding.
Gas appliances
In order to carry out work on gas appliances you must be on the Gas Safe Register, which replaced CORGI as the official UK gas registration body in 2009.
In order to register engineers need to show evidence of competence, such as ACS, Gas Service NVQ or QCF. Contact your local college for information on courses in your area.
Which regulations do I need to follow?
If you're a self-employed contractor or sub-contractor working on site you have a responsibility to make sure you're adhering to construction regulations.
If you're employing workers you have responsibilities relating to their health, safety and welfare, from noise at work and head protection to working at heights. Visit HSE for more information.
Some types of construction work must conform to the building regulations, applying for work to be certified by your local Building Control office. See local authorities for further information in England and Wales or Scotland.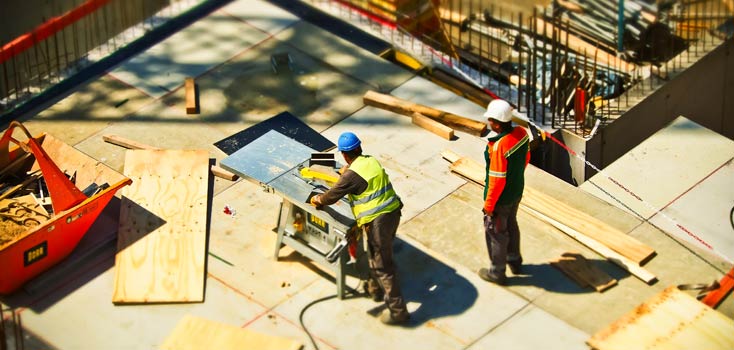 How do I become a competent person?
Becoming a competent person allows you to self-certify work according to building regulations, saving your business time and money.
The schemes are organised into specific types of work, from insulation to roofs and side-steps the need to notify Building Control or pay the associated fees.
For more guidance on finding the right scheme for your business click here.
How do I become involved with the green deal?
The demand for energy efficiency in homes and businesses is increasing, and becoming certified as part of the Green Deal could be a great addition to your business.
Training is available for the knowledge and skills required for work within the Green Deal and make energy efficiency improvements to homes.
Visit The Green Deal for more information about getting accredited.
Its always better to be prepared
Setting up your own business as a builder has plenty of scope to be financially successful, even in current economic climates.
So make sure you're prepared to become self-employed with the appropriate qualifications, licences and permits.
Tagged with:
Builder Service
Builders
Building Service
How to Guides
Starting a Business