How to set up your own painting & decorating business
>
>
How to set up your own painting & decorating business
Work within the painting and decorating industry can be varied and specialist; incorporating domestic decoration, large scale industrial painting and many more things in between.
Therefore, if you're looking to start up your own painting and decorating business now or in the future, it is vitally important to have the suitable qualifications, licences and permits that enable you to work unrestricted and with authority on any site.
Common qualification routes for painters and decorators
The following routes are often available to people looking to start out in the painting and decorating industry:
Apprenticeships
A common route into the industry for qualified painters and decorators is to train as an apprentice. This route is typically suited to young people aged 16-19, although in some cases apprenticeships are open up to the age of 24.
Although there are no formal entry requirements for apprenticeships, most participating colleges will require you to currently be in employment with a painting and decorating firm.
To help secure an apprenticeship, you could ask employers to take you on as a decorator's labour, which is sometimes referred to as a labourer's mate in the industry.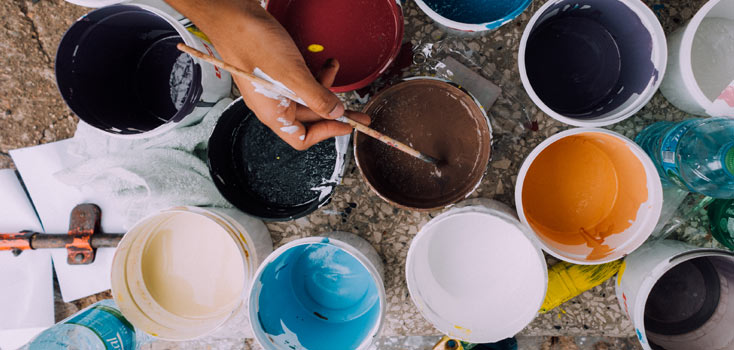 Alternatively, if you are fresh out of school and possess the determination to become a painter and decorator but lack the experience, you could go to college to gain a level 1 diploma that will make you a more desirable prospect for potential employers.
Level 1 courses are taught in colleges up and down the country and focus on developing the foundation skills any would be painter or decorator will need.
This course offered by Bradford College presents an overview of the structure and requirements that are typical to the majority of colleges that run this type of course.
Once you have secured the desired combination of employment and apprenticeship you will learn on the job whilst completing NVQ qualifications at college to become a fully qualified painter and decorator.
NVQs
If you are not undertaking an apprenticeship, NVQs are work-based qualifications, so you will still need to be employed with a firm or be a self-employed decorator to secure a place at participating colleges.
For painters and decorators, this type of qualification is split into two areas of work, dependant on your type of job and how you want to develop your career.
Diploma in Decorative Finishing and Painting Occupations consists of painter and roller techniques for decorating interiors and exteriors, fitting and hanging wall coverings, applying specialised finishes and installing coving and ceiling centre pieces.
Diploma in Decorative Finishing and Industrial Painting Occupations consists of preparing work areas with special treatments, abrasive blasting and applying industrial finishes and spray paint.
Although a portion of the NVQ is classroom based, assessment is primarily practical based and takes place on site and is reviewed by an NVQ assessor in conjunction with a logbook that you will need to keep as evidence for your progress.
Painting and decorating NVQs are available in both areas from levels 2 to 4. Naturally, to progress to level 3 you need to possess a level 2 NVQ. And to be eligible for the level 4 NVQ you need to hold both level 2 and 3 qualifications and be employed within an owner, managerial or supervisory role.
Is there an alternative qualification available to prospective painters and decorators?
City of Guilds
The City of Guilds is an organisation that provides vocational education and training across a variety of sectors. The City and Guilds qualification related to painting and decorating requires the undertaking of a vocational course ranging from levels 1 to 3 that increase in complexity.
As a vocational course, the City of Guilds painting and decorating qualification is similar to gaining an NVQ, in that it is suitable for students that are already employed in the industry or are taking a related apprenticeship.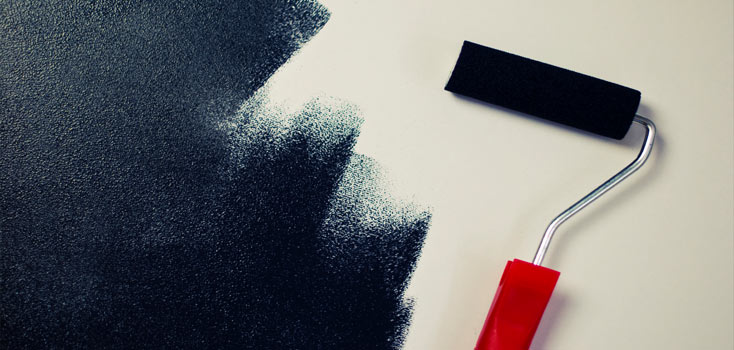 City of Guilds qualifications are available throughout the UK, and you can find which courses are available in centres local to you by using the search function to the bottom right of this page
I've been working as a painter and decorator for years. Do I still need an NVQ or City of Guild qualification?
The painting and decorating industry's focus on qualifications is relatively new. As such, you may have been working as a painter and decorator for years and had no need to undertake any training. Even so, to run your own business adequately you will need to possess all the relevant documentation. Luckily if you're in this position, there are a number of fast-track solutions you can undertake.
Experienced Worker Practical Assessment (EWPA)
This is the equivalent of a level 2 NVQ and requires you, as an experienced decorator, to undertake a 1-2 day assessment that is overseen by a EWPA assessor. The assessment includes a practical task that must be completed within an allocated time frame and a discussion to make sure that you have the required painting and decorating experience.
On Site Assessment & Training (OSAT)
In order for you to gain an OSAT, an assessor will need to visit you at your place of work so that they can evaluate whether your work is of a sufficient quality to meet NVQ standards. Assessment takes place over a period of time and requires the assessor to compile supporting evidence that proves you are able to meet the criteria for achieving an NVQ level 2 and 3 in painting and decorating.
For more information on both the EWPA and OSAT qualification routes, you can visit the Cskills website.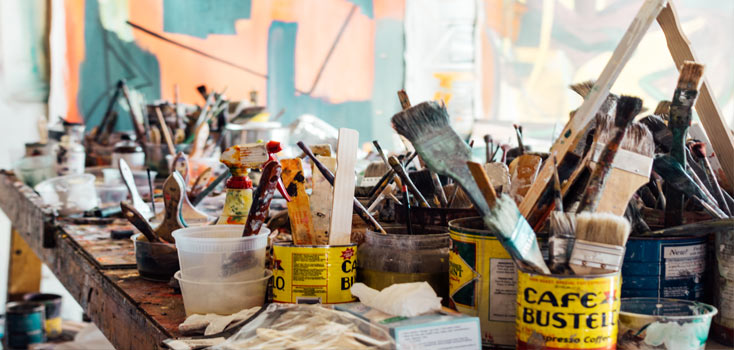 Extra qualifications and licences
Construction Skills Certification Scheme (CSCS)
In the UK, a CSCS card is now needed to enter the majority of construction sites as a worker. The scheme is designed so that those working in construction-related industries have a way of demonstrating that they are able to meet a standard of occupational competence.
In order to apply for a CSCS card you will need to hold the relevant qualifications (NVQs, City of Guilds, EWPA or OSAT) and pass the CITB Health Safety and Environment test. The test will cost you £17.50 to take, while the card itself will cost £30.
There are different types of cards and tests dependant on your area of expertise within the construction trade – to find which is suitable for you use the online cardfinder.
Construction Licensing Executive (CLE)
If you are working as a painter and decorator in Scotland you can apply to become licensed under an anti-cowboy scheme run by the CLE. Although the scheme and application for the license is only voluntary at present, the CLE hope to make it compulsory in the future. For more information on the CLE, click here.
Qualifications, licences and permits are important if you want to run your own business
In line with the majority of trades, the painting and decorating industry is increasingly falling within an environment of governance and compliance in a bid to improve standards – with the widespread requirement of the CSCS card proving to be a case in point. Therefore, now more than ever, it is vitally important that you hold the relevant qualifications, licences and permits in order to run your own painting and decorating business effectively.
Tagged with:
Home DIY
How to Guides
Painting and Decorating
Starting a Business