Animal and environmentally friendly fashion options are becoming more apparent for consumers
>
>
Animal and environmentally friendly fashion options are becoming more apparent for consumers
It's all over the news lately, and a key talking point among a more PC and empathetic generation. Animal-friendly, environmentally stable fashion is becoming as popular as vegan pop-up fast food restaurants. Why? Because as consumers, we are becoming more and more conscious about our impact on the environment, animals and what we can do to improve this for generations to come.
Make no mistake, the Earth, scientifically, is believed to self-heal; it absorbs the resources it's given and draws energy from them to help sustain itself, doing so for millions of years previous, and will continue to do so for millions of years to come. But that shouldn't mean we take it for granted, which is something we, as consumers, are learning to do, and fast. Take the ocean for example – we are actively becoming more conscious of our impact on the ocean and the wildlife within it, acting where we can to improve waste and how we impact it.
Additionally, we are now looking to wear, source, use and consume materials that have less of a negative impact on the environment and animals generally. 'Veganuary' has now become as genuine a trend as 'Movember', cultivating an ever-growing community that resulted in 28% of all meals consumed in January being meat and dairy free.
Animal-welfare is causing big changes to the fashion world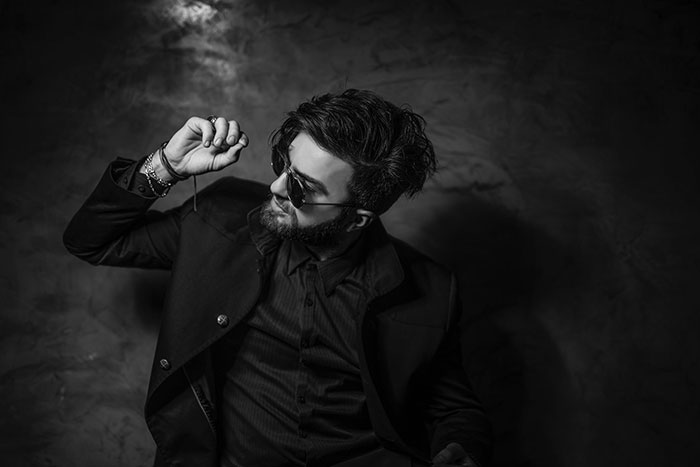 Corresponding to this, big name brands in the fashion world have also taken a change in their lifestyle and approach. Tom Ford, now a declared vegan himself, has taken to improving his product line and brand image by providing animal-free alternatives. Adding faux fur lined winter garments and accessories as opposed to real fur. Additionally, the brand is reducing their use of real fur altogether, while looking to improve their footprint on the agricultural industry.
Furthermore, Stella McCartney is acting in the same vain, removing fur entirely from her ranges. Stella McCartney is also one of the only brands that do not use skin, fur or leather in its entirety. Also worth noting is that her wool providers are required to provide proof that their sheep are being treated humanely.
It's not just big brands either taking a stand, smaller brands such as Forever 21 continue to stick to their promise of never using real fur when designing their products, and Kuma Design use only vegan leather.
But what's most surprising is the animal-free alternatives within the footwear industry; Olsen Haus and Moo shoes are at the forefront of designing animal-free footwear with 100% vegan materials; no skin, no leather, and no horse glue. This transcends further to more well-known footwear brands, who are doing their bit to provide a more animal-friendly footwear industry with; TOMS, Converse, VANS and Dr Martens all providing non-leather, non-horse glue shoes to consumers who are now conscious about animal welfare and their contribution to the agricultural world.
It's not just clothing, it's cosmetics too!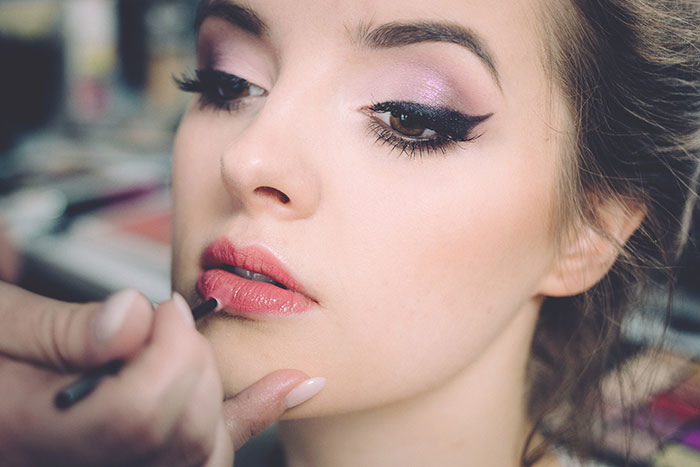 In the UK, the animal rights and welfare act that was passed in 2006 prohibits the cruelty testing of animals for beauty products and creation of fashion items. This has helped drive a shift in culture towards a more cruelty-free, organic way of developing cosmetics.
These tough (but definitely fair) regulations regarding animal rights are a necessity for the improvement of the fashion and beauty industries to provide more conscious and safe products for the world, and the resulting factor is that L'Oreal no longer not tests on animals in the UK or Europe. However, there is an unfortunate truth that China requires animal testing for human safety, and the impact this has is that with L'Oreal selling in China means that they cannot be considered for PETAs cruelty free list. That being said, L'Oreal's presence in China means that they are currently advocating in China for the Chinese government to change its animal testing policies.
For the future of the cosmetics industry, a giant like L'Oreal at the driving seat of this culture is exactly what's needed to drive the beauty and cosmetics industry forward into the modern way of thinking and producing/testing products. This, is of course, no coincidence, and the European Union banned testing on animals for cosmetics in 2013. Bearing in mind that this is the world's largest cosmetics market, this is a monumental shift in thinking and massive for the cultivation of an improved market moving forward.
The result is legislation is changing throughout the world with awareness of cruelty to animals and the environment making its way onto packaging as a minimum in markets where animal-testing isn't banned. From this, Nielsen did a survey on 1,000 adults, finding that 57% of those surveyed preferring notification that a brand doesn't test on animals to be the number one message on packaging.
What the future holds for fashion, beauty and the environment
With big brands such as L'Oreal, Converse, Tom Ford and Stella McCartney driving a change culture forward, the future of the fashion and cosmetic industries are going to change dramatically. Expect more and more brands adopting an animal-free, environmentally friendly culture within their organisation and the designing and production of products.
Additionally, you, the consumer, are or will become more conscious to this and at the forefront of the change, whether through activism, promoting an improved industry or purely changing your lifestyle. And the best thing, it'll be for the betterment of you, the environment and the world generally!
Please note: This article was written by an external author. Any opinions or advice shared by the author are their own and not indicative of any official advice or opinions of Thomson Local or its employees.
Tagged with: