How to become a football coach
>
>
How to become a football coach
When you're watching Match of the Day on a Saturday night how many times have you thought to yourself: 'I can do that'? Probably a few times.
What if you're serious about it though? Well, if you are, there are a number of avenues you can pursue in order to become the next Pep Guardiola or Jose Mourinho – depending on if you want to park the bus or spend obscene amounts of money on full backs.
Get coaching with a football coaching course
To begin with, just start coaching. It seems rather simplistic but the only way to start your journey as a coach is to start doing it. You should be able to find a number of local football clubs in your area looking for help (especially with young teams) so feel free to start contacting local sides. Most will be more than happy for the extra help and will probably bite your arm off when you offer your assistance.
It can be daunting to jump straight into coaching, especially if you haven't had any previous experience, but everyone has to start from somewhere. The best advice (from my own experience) would be to keep things simple to start with.
Football is the world's most popular game because of its simplicity, the phrase 'jumpers for goalposts' isn't just a figure of speech; throw in a ball with the knitwear and you have a readymade match. Football is simple, so keep your exercises basic when starting out and progress from there.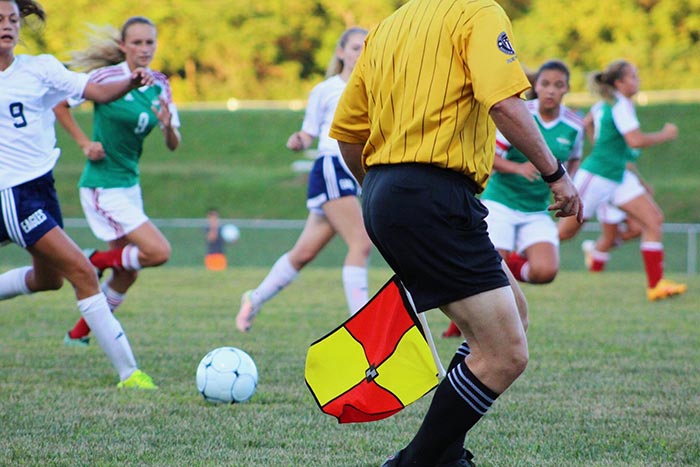 Level 1
In order to coach at any standard in England, at some point, you'll need to attain the FA Level 1 Coaching Badge (or equivalent in other regions) which will help you to understand the importance of not just coaching football, but dealing with the individuals you'll come into contact with.
You can coach for a short period of time without this but if you're serious about coaching then you'll need to eventually earn the Level 1 coaching qualification. In addition, you'll also earn a safeguarding and health & safety certificate, which allows you to coach children safely.
If you're with a club, they will usually cover the cost of this course if you ask.
Level 2
The Level 2 course is what separates the volunteer coaches from those who want to take it seriously.
Level 2 goes more in-depth on the psychology and social skills of both players and coaches, teaching you how to handle not just the players themselves but also external factors like parents and friends.
Going from Level 1 to Level 2 can be daunting at first, as there's an extra level of work required in order to attain the qualification, but you'll be given enough guidance and assistance from tutors in order to be able to complete the tasks required.
You can only join the Level 2 course if you're with a club, as you'll receive in-situ visits to assess your training methods. Your club may also consider covering the cost of a Level 2 course as well, so make sure to ask before paying out of your own pocket.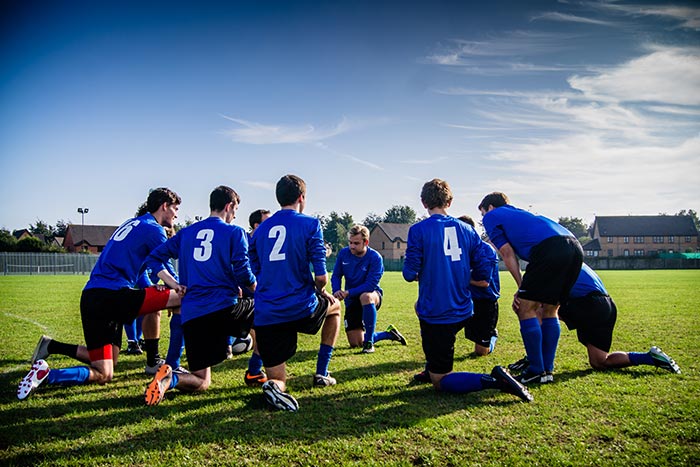 UEFA B and A Licence
The UEFA B and A licences can only be attained after you've earned both Level 1 and 2 qualifications and are recognised all over Europe. Once you have your initial qualifications, the UEFA Licences focus more on the tactical and theoretical side of the game, going in-depth with formations, planning and utilising the tools that you have correctly.
These courses allow you to become a high-level coach and earn a job at a professional club in a prominent position. Naturally, these high-level jobs will usually only go to ex-players but there's more than a few precedents of non-players making an impact at the top end of the sport.
These licences will also cost considerably more than the first two Levels, with costs sometimes running into the thousands, depending on which part of the country you live in. However, this can often lead to high-paying jobs within the sport and mark you as a true expert in your field, especially if you're focusing on coaching a specific aspect of the sport like goalkeeping or youth development.
The skills you learn will help you outside of coaching
Perhaps the best part about earning any of the FA's coaching badges is that what you learn can be applied elsewhere.
Even if you're not aiming to become a full-time coach, the skills you'll pick up and the people you meet will be invaluable in helping you to handle everyday life. You'll meet many people from different backgrounds with different ideas on not just coaching but also life in general.
Your people skills will exponentially improve as a lot of the day-to-day life of being a coach is learning how to handle people from all walks of life. This is a skill that you can easily transfer to your day-to-day role in order to make yourself a better and more understanding person.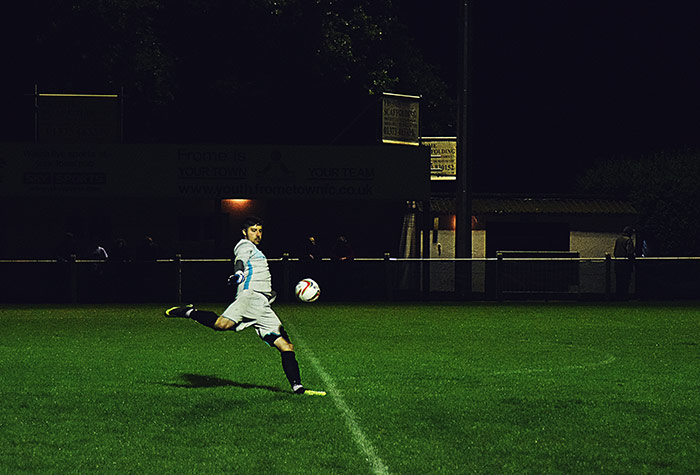 Continue Coaching
The most important aspect when it comes to becoming a football coach is to just continue to coach. The more you do it, the more challenges you'll face and the better you'll become. You'll have days when you're faced with a challenging situation that will throw all of your plans into disarray, but that's a good thing. Only by coaching and continuing to overcome the trials and tribulations that you face will you become a better football coach.
The badges and qualifications that you'll receive on your journey will help to steer you in the right direction but the only way to improve is by going out and doing it yourself. Embrace the mistakes that you make, push yourself outside of your comfort zone and you'll discover that over time, you'll become a great coach and have a fulfilling role, whether you make it to the Premier League or not.
If you're based in England, you can find out more about coaching courses.
For those in Scotland, you can start your coaching journey with the SFA.
Tagged with:
Football
Football Coaching
Football Training
Soccer