5 SEO myths that business owners should stop believing
>
>
5 SEO myths that business owners should stop believing
As a business owner you probably hear from a lot of people claiming to be SEO experts.
Many of these people will promise you page 1 results, terrify you with Google penalty threats and bamboozle you with panda and penguin talk.
Trying to sort through these claims to separate fact from fiction can be exhausting, especially if you are new to SEO and genuinely need some help.
So what can you do?
Well for starters why not teach yourself the basics of SEO using Google's official SEO starter guide?
Then in the meantime arm yourself with the following information to help you avoid 5 of SEO's biggest myths:
1. "I can get you to number 1 on Google within X months"
Unless the SEO making this claim is a current employee of Google or perhaps some kind of bearded wizard, you really need to take their promise with a pinch of salt.
Google rarely reveal exact details of their search engine algorithms, however they do provide guidelines and best practices. All any SEO can do is follow these steps, monitor the results and adapt their SEO efforts over time.
At best, the only solid assurances an SEO can provide is that your search engine performance can be improved over time – usually over a period of around 3-6 months at a minimum.
During this time you would expect to see a gradual improvement in organic traffic, search engine rankings and customer conversions – such as bookings, signups and sales.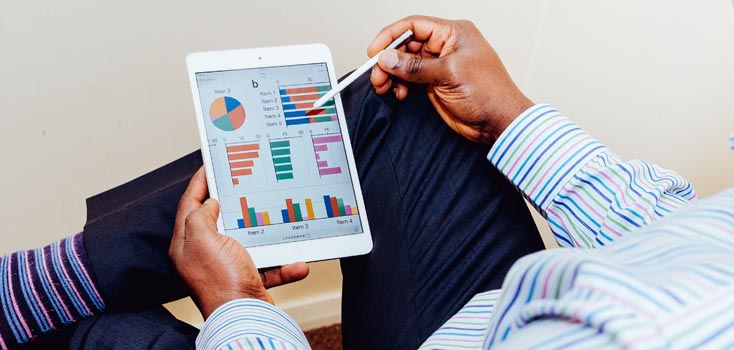 2. SEO is a one off job
It may sound cliché but if you want long term results from your SEO efforts then you need to make a long term effort with your SEO.
This means keeping your website free from negative SEO factors, staying on top of Google algorithm changes, monitoring the SEO efforts of your competitors and regularly producing unique content that people want to engage with.
There are certainly SEO tasks that need to be completed less often than others – such as writing Meta descriptions and titles – but even they need to be monitored and adapted over time.
3. The more website traffic you get the better
High website traffic might look great on a graph, but if these visitors aren't converting into customers, what use are they to your business?
Higher traffic means bigger bandwidth bills from your hosting company and additional load on your website – potentially slowing things down for visitors that would have otherwise converted.
Instead, you should be looking to attract qualified traffic, such as the people already looking for your products and services online.
If you provide these people with a great user experience and deliver on the promises you made before they clicked, you should have no issues converting them into customers as a result.
4. Ranking number 1 for your brand is important
Fighting for one keyword or phrase (such as your brand name) is the SEO equivalent of putting all your eggs into one basket.
It may look great to see yourself in lights the top of the search results, but if people are already searching for your brand, surely they are already aware of you?
Instead, your focus should be on ranking well for all the products and services that your company offers.
An example would be the difference between trying to rank for 'Carpet cleaning companies in Bristol' or 'End of tenancy carpet cleaning in Bristol'.
Both search terms are very similar, but the intent behind the search is entirely different.
The person searching for 'Carpet cleaning companies in Bristol' is earlier in their buying journey, therefore less likely to part with cash than the person searching for 'End of tenancy carpet cleaning in Bristol'.
If you get this strategy right and focus on your products and services over your brand, your brand name will rank high naturally due to your popularity and success.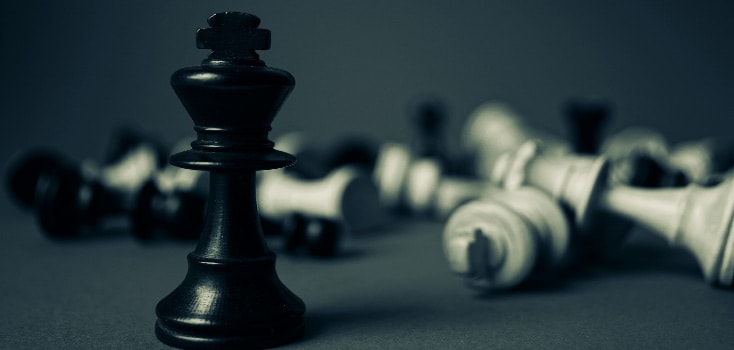 5. Linking out to other websites is bad
There are two misconceptions about linking out to other websites in your content.
The first is that by linking out, you are 'leaking' authority from your page that could otherwise remain on your page and make itself and other linked internal pages on your website stronger.
The second is that by linking out, you are giving website visitors the opportunity to click on a link and leave your website, never to return.
The reality is that both practices focus on 'containing' authority and visitors, which goes against the core principle of what search engines are trying to do with the internet.
If you've created an awesome piece of content that points to other awesome bits of content online, then surely you are creating a positive experience for your visitors and the internet in general?
Additionally, if your content is that good, then you can bet that the people clicking on your external links and leaving will be back for more of the same.
Need help with your business SEO?
We offer a complete SEO Service that can drive qualified traffic to your website and elevate you ahead of your competitors on Google and Bing.
So if you are interested in taking your business SEO to the next level, get in touch with us today on 03330 145 045 or info@thomsonlocal.com to start seeing results.
Tagged with:
Local SEO
Search Engine Optimisation
SEO