Loading Directions

No directions found
88a Whitechapel High St
,
London
,
E17QX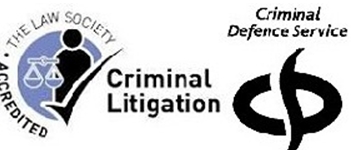 About us
In Need Of A Criminal Lawyer; Out Of Hours Call Mobile 07958 279211
Specialists In Criminal Law - Highly Recommended Throughout London.

Law Society Accredited - Free Initial Advice Given.

Court Attendance - Advice Assistance And Representation.

Free 24 hr Police Station Attendance.

We Do Everything To Help You Through Tough Times.
Garcha And Co Solicitors have extensive experience in criminal law which means that we are familiar with a vast range of legal situations, and we can help you through difficult times. We are criminal law specialists. All Criminal Work, Court Hearings, Other Legal Matters, Free Initial Advice, Free 24 Hour Police Station Assistance, 24 Hour Call out, We are highly recommended Throughout East London, Essex And All Surrounding Areas. To ensure we can represent you, a family member or a loved one, call us as soon as possible.
88a Whitechapel High St
,
London
,
E17QX
Loading Directions

Garcha & Co Solicitors - Solicitors - 020 7375 1888 - London