Loading Directions

No directions found
Mancetter Wharf, Quarry Lane, Mancetter
,
Atherstone
,
CV92RD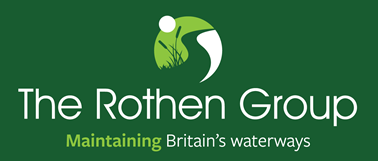 About us
Maintaining Britain's Waterways
20 Years Of Extensive Experience

All Staff RYA Helmsman, CSCS & NPORS Accredited

Large Fleet Of Vessels & Plant Hire

Range of piling hammer hire

Ecological consultants & implementation
The Rothen Group has over 20 years extensive experience maintaining inland waterways, especially for the Canal & River Trust. We specialise in advising and undertaking marine, civil and environmental engineering. Our services include dredging, sheet piling and bank protection through to bridge inspections, reed clearance and general maintenance. We work closely with the Environment Agency. We have a large fleet of vessels and plant for hire. These range in size and application and can be fitted with specialist equipment enabling them to be tailored for the clients individual needs. We pride ourselves on being able to supply equipment to undertake works in difficult site conditions with restricted access. Our custom built pontoons can be; specialist machine transporters, operating platforms or fitted with a hiab crane. Being modular, these pontoons can easily be transported via a hiab lorry for quick, efficient delivery. Our well trained professional staff deliver a high quality of work helping us achieve good term client relationships. Our extensive experience of inland waterways is readily available to clients and our proactive approach at the planning stage has helped our clients deliver more cost effective and time efficient projects. All staff are RYA Helmsman, CSCS and NPORS accredited. The gallery shows some of the work we have undertaken and vessels we have available for hire. Please contact us for advice and to discuss your requirements.
Mancetter Wharf, Quarry Lane, Mancetter
,
Atherstone
,
CV92RD
Loading Directions

The Rothen Group - Marine Plant Hire, Contracting, Piling Hammer Hire & Ecology - Plant & Machinery Hire - 01827 215715 - Atherstone