Loading Directions

No directions found
6 Hamilton Court
,
Normanton
,
WF62TE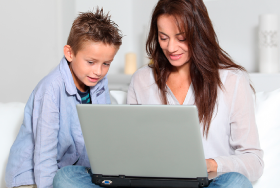 About us
Making IT Simple.
Corporate Enterprise 20 200 PCs and Server Systems.

SMEs 1-20 PCs/Servers and Mac Support.

Home Users Local Home PC & Mac Support.

We Are Available for Home Visits.

Friendly No Nonsense Service and Advice.
Our Ethos is to keep IT simple - whether you are a company looking for an alternative solution or a parent concerned about internet security, we can meet your needs. In a changing world where I.T. is advancing and our demands on technology is adapting, maintaining and equipping ourselves with the relevant information can be time consuming and frustrating. Custom Micros can help to make things easier. We tailor our support to suit each clients individual needs which is why we work for large organisations down to home users. We are happy to support existing servers/infrastructure as well as new hardware/software. We pride ourselves on solving a majority of clients problems quickly and efficiently. Remote support can be used for simpler/minor issues. We dont try to confuse with jargon, we explain everything plainly and simply, we hide nothing. Our business has been built on our expert knowledge of I.T. services and support which is why our clients recommend us to their customers.
6 Hamilton Court
,
Normanton
,
WF62TE
Loading Directions

Custom Micros (IT) LTD - Computer Repairs - 01924 890088 - Normanton