I'm quitting my job and I couldn't be happier! (Part 2)
>
>
I'm quitting my job and I couldn't be happier! (Part 2)
This article is part 2 of a series. You can read part 1 below:
Part 1: What is more important to you? Security or happiness?
Is it all in the name?
Remember me? I'm the completely bonkers woman who is standing on the abyss and preparing to jump from a secure teaching job into self-employment.
Before I take the plunge I'm pondering how important a name is for my new business. A name is after all your identity. Think about the effort that goes into choosing a baby name – the need to be different or on trend with all the "Apple's" and "Maddox's" out there – only to make the poor child suffer for the rest of its life.
Surely an equal amount of effort should be given to the perfect business name too?
To be honest, I've agonised over it. I've spent countless hours probing the internet for advice and researching oodles of names that are already in use.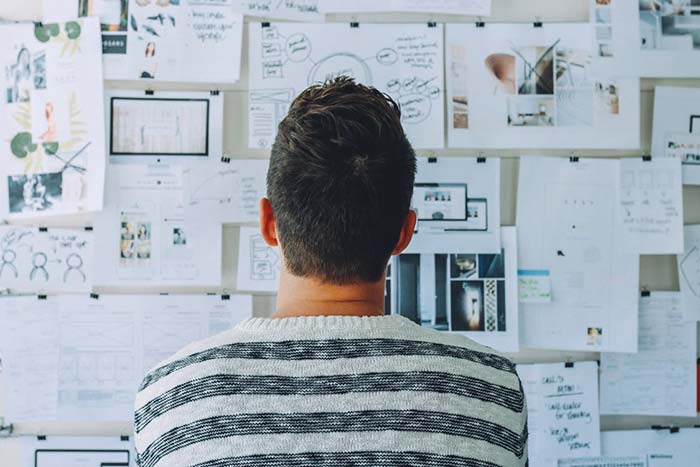 Imagine the frustration of thinking that you've come up with the perfect name, one that reflects your business and values. It all suddenly starts to take shape in your mind's eye, from the TV advertising to the website. Then you Google the name and there's at least 20 other companies already using the same or something similar. Your heart sinks and you wonder why is it so hard to be original?
In the end I was tormented by acronyms, then the mashups started to haunt my dreams. I even thought of doing something random – like blind folding myself and picking out a place on a map, or the 20th page of a book, 5 lines down, 4th word in.... but no, I resisted. I just knew that I wanted something more personal. Something more... me.
My conundrum was: Should the name of a business tell the customer exactly what the business does? Or is it more important to be original and catchy so that the business is well-remembered?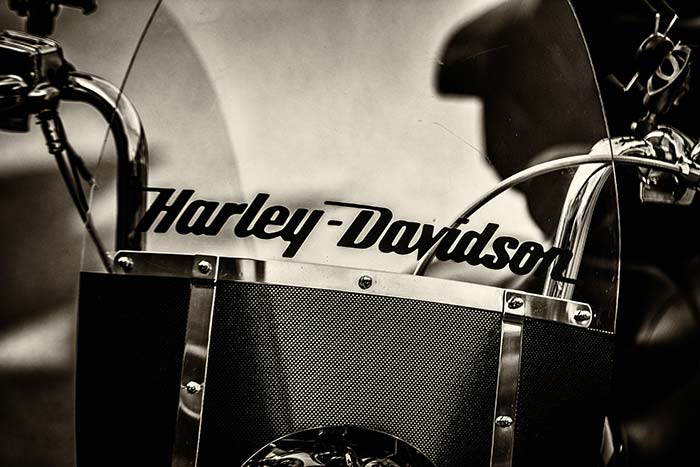 The general advice online is firstly, not to box yourself in with a name because you may want to expand into other products – which is a definite possibility for me. They also say to keep it simple, easy to pronounce and easy to remember – yet maybe give a clue about the products you offer. Then finally, check that you can link the name of the business to an image to identify your branding.
All great advice, but for me, the piece of advice that stood out the most is that as the business owner, you should be personally connected and happy with your chosen name – because if you do manage to become successful you will have to live with it for a long time!
So this led my mind back to when I was crafting as a hobby (mainly painting and decorating furniture). To draw attention to the business I set up a Facebook page and named it after my deceased Mum and Dad (Sid and Joan). I even used their 1940's image as my business branding, from my posters and banners to my business cards.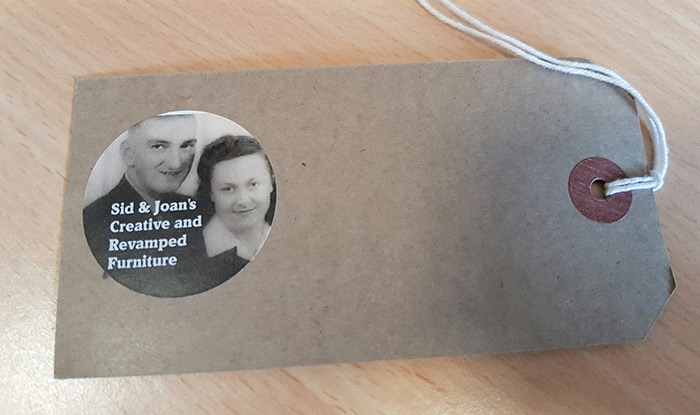 At the time I did wonder if it was ethical, but, they died when I was young and I felt it was a way to include them in my journey and make them live on.
Too sentimental for you? Yes, I can see your point but for me the name 'Sid & Joan's Creative Crafts' just goes with my unfussy, down to earth style and friendly, dependable ethos. The picture itself also links to my vintage spirit.
So, dear readers for my new craft business I have gone with my heart:
Sid & Joan's it is!
Feedback on my chosen name will be most welcome.
This article is part 2 of a series. You can read parts 1 and 3 below:
Part 1: What is more important to you? Security or happiness?
Part 3: Feelin' a bit anti-Social Media
Please note: This article was written by an external author. Any opinions or advice shared by the author are their own and not indicative of any official advice or opinions of Thomson Local or its employees.
Tagged with:
Freelance
Self-employed
Working for yourself