SEO
SEO stands for search engine optimisation and describes the practice of improving the performance of your website on leading search engines such as Google and Bing. The goal of which is to drive more people to your website so that you can convert them into customers.
Though with over 200 known factors that influence how Google perceives your website, SEO can be challenging. So, to get the best possible results, your SEO package is broken up into separate areas of focus over a year. This allows us to track your progress over 12 months and adjust your campaign accordingly to get the best possible results.
To find out more, call us on 03330 145 04503330 145 045. Lines are open between 9am and 5pm Monday to Friday. Or alternatively, drop us a quick email at info@thomsonlocal.com.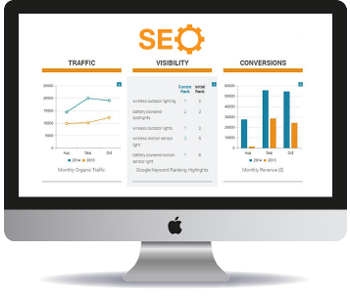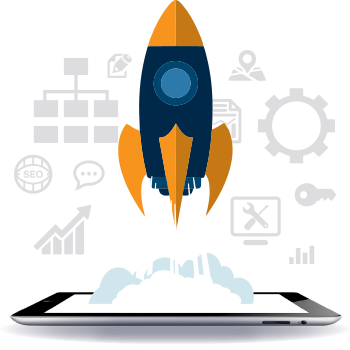 Can we help with local SEO?
All SEO work should start with a local first approach. So, if you're a plumber in Leeds, your website content should be focusing on plumbing in Leeds. If, however you offer multiple services or target more than one location, the structure of your website and its content needs to reflect that intent.
To help with this, we offer a Multi-Page SEO Package that allows you to target different services and locations using separate optimised pages. This package also includes all the other standard features of our SEO service, such as local business citations and backlinks from high-authority blog posts.
What's included in your SEO service?
Your SEO service is broken up into several parts, each with a different goal in mind:
Submitting your business to citation websites
Citations are consistent mentions of your NAP details (business name, address and telephone number) online. This consistency is valued by search engines as it allows them to serve up accurate information to their users when they perform a search. We ensure that your NAP is mentioned consistently and listed on the industry-relevant citation websites that Google trusts.
Linking to your website from high-authority blog posts
The internet is a bit like a popularity contest, with search engines awarding domain authority to your site based on how many other websites are linking to it (backlinks). This domain authority score is then used to determine how well your site ranks in search results. We can help to increase your domain authority by linking to your site from high-authority blogs.
Identifying your keyword focus areas
Keywords are the words and phrases that people type into search engines to perform a search. We will identify the keywords that your website should target based on your existing content, business needs and our research around the number of people searching within your industry.
Writing high-quality SEO content for your website
Having high-quality content on your site is one of the most crucial aspects of SEO, because if you're not offering something of value to a searcher, the search engines will have no reason to rank you highly. As part of our SEO service, we write original and relevant content based around the keywords you want to target.
Ongoing reporting to see how you are doing
You'll receive regular reports on the progress of your search engine optimisation. This includes ranking and business citation reports to see how well your website is performing. These reports are explained in jargon-free English and give you a complete overview of the SEO work that's being carried out for you.
What our customers say about thomsonlocal
Tumblewash Launderettes

Domestic Appliances Ltd

AKS Pest Control Ltd

Crown Glass

Platt & Davis Building Services

Ryan Roofing

C & C Security Systems

Teale Building & Preservation

McKeown Fencing
Ready to get started?
Simply use our contact us page or give us a quick call on 03330 145 04503330 145 045. We'll then put you in touch with one of our product experts to answer any questions you might have.
Contact Us