Get your business listed for FREE
A free business listing on thomsonlocal.com puts your business in front of millions of potential customers.It takes just 60 seconds to apply and your listing could be live in as little as 5 days.
What you gain from a free listing
Appear in searches on thomsonlocal.com for your industry.

Display key contact information to your customers.

Increased visibility on Google and Bing.

Precise directions to your business from any location.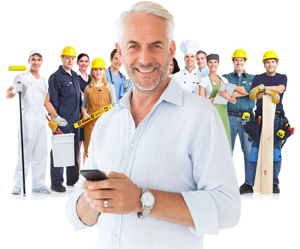 Whats included in your FREE listing
What's included

FREE

Essential

Listed under your sector of choice

Priority positioning on thomsonlocal.com

Link to company website *

Company profile

Strapline

Key business details

Photo Gallery

Opening times

Special offers and promotions

Offers and promotional documents

Payment methods

Social media links and feeds

*

Website link is available when purchasing a thomsonlocal backlink product or paid advertising
We help local businesses get noticed online
From free business listings to prime position adverts, responsive websites, and SEO services we offer business owners a suite of digital marketing products and services, to maximise the presence of their business online, to suit any budget.
Product Range