Pay Per Click
PPC, or pay-per-click, is a form of online advertising through Google, Bing and Yahoo! that drives traffic to your website. It works by displaying your advert to people based on the words and phrases that they search for. You then pay for the click if that person decides to click through to your website.
PPC is an excellent way to generate almost immediate traffic to your website. This is ideal if you have a brand new site and need to gain some initial traffic while you wait for natural organic traffic to develop. It's also a useful tool to generate traffic to sales landing pages with special offers and promotions that are likely to draw a click.
To find out more, call us on 03330 145 045. Lines are open between 9am and 5pm Monday to Friday. Or alternatively, drop us a quick email at info@thomsonlocal.com.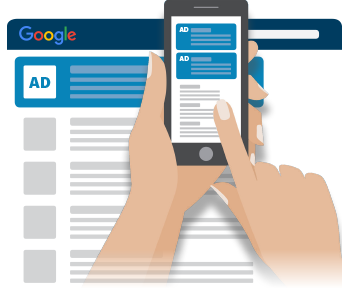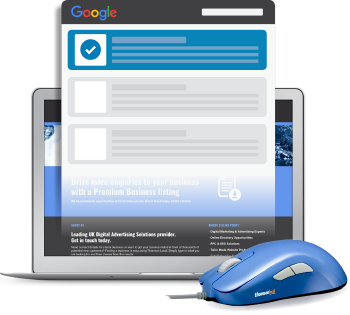 What are the benefits of PPC from Thomson Local?
You only pay when someone decides to click on your advert
We manage your campaign for you and provide you with regular reports
Your adverts are written by experts that understand your industry and target audience
You pay a fixed price each month, so there are no unexpected costs
Any funds not spent on your clicks during the month are rolled over to the next month
How to get the most from your PPC campaign
The ideal goal of any successful PPC campaign is for you to make more money in sales from converting clicks into customers than you pay to get those clicks in the first place. To achieve this, you need to ensure that your website matches the expectations of anyone choosing to click on your PPC advert. This includes:
Sending visitors to the correct page
Honouring any special offers or claims listed in your advert
Making sure relevant information is easy to find
Ensuring the page loads fast with no errors
Providing a clear way for visitors to convert into customers
What's included in your PPC campaign?
Your PPC campaign includes the following:
Keywords

The words and phrases related to what you do. For example, "emergency plumber" or "24-hour locksmith". These words and phrases are then matched with the keywords that people type into search engines.

Ad Text

Your ad text includes two headlines, a description and a URL to your page. We can also include your business phone number and address – however, there are no guarantees that the search engines will choose to show them.

GEO Modifiers

This is essentially the location you want to cover. So, if you want your advert to appear in Guildford, this will be added as a GEO modifier. Your ad can also be shown to searchers based on the location of their IP address.

PPC Fund

This is the pot used to fund your PPC adverts. We spread this fund across the month by showing your advert intermittently, rather than using up your entire PPC fund within the first couple of weeks by showing it 24/7.
Thomson Local is a Google and Bing Partner
We've been trained and certified by Google and Bing to help grow your business online. For example, the Google Partner Badge shows that we've demonstrated advanced knowledge in Google AdWords advertising products. This helps us to deliver consistent results and build long-lasting relationships with you and the rest of our clients.
What our customers say about Thomson Local
Teale Building & Preservation

Ryan Roofing

AKS Pest Control Ltd

McKeown Fencing

Tumblewash Launderettes

C & C Security Systems

Crown Glass

Domestic Appliances Ltd

Platt & Davis Building Services
Ready to get started?
Simply complete the form, or give us a quick call on 03330 145 045. We'll then put you in touch with one of our product experts to answer any questions you might have.
All Products