Business Listings
If you're looking to advertise your products and services online without breaking the bank, then a Business Listing from thomsonlocal is an excellent place to start.
Our Business Listings are a valuable tool for promoting your products and services to the people searching within your industry and area. This includes a professionally written sales pitch to attract potential customers and a showcase of your services, photos, reviews and more.
Your Business Listing can also appear in Google and Bing search results, giving you a second opportunity to attract new business.
To find out more, call our team on 03330 145 04503330 145 045. Lines are open between 9am and 5pm Monday to Friday. Or alternatively drop us a quick email at info@thomsonlocal.com.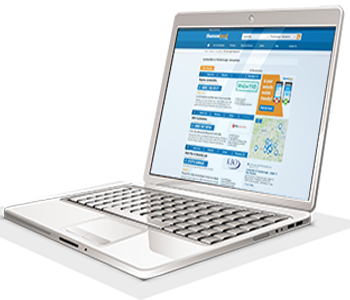 Three types of Business Listings to help your business grow
Depending on your business requirements there are three types of priority business listings. Choose from our low cost content rich Essential Listing to our guaranteed position Sponsored Listing.
A content rich low cost listing perfect for businesses who want an effective online presence without breaking the bank.

Google/Bing Search Results

Professionally written business description along with space for photos, videos, opening hours, payment methods and more.

Highest Available Position

Google/Bing Search Results

All the features of an Enhanced Business Listing, along with guaranteed first or second place positioning in search results for your industry and area.

*Guaranteed Position One or Two

Google/Bing Search Results
How to get the most from your thomsonlocal Business Listing
Think of your Business Listing as your very own professionally written page on the thomsonlocal website. This means you immediately benefit from:
Engaging Content

An engaging write-up of your business that focuses on how you can help your customers

Traffic

Access to the millions of people that search on thomsonlocal each year

Authority

The age and high authority of our domain passed down to your page

Responsive Design

A responsive design that works on mobile phones, tablets and desktops
You can further enhance your Business Listing by adding photos of what you do, special offers, opening times, customer payment methods and reviews. In fact, the more high-quality content and effort you put into your Business Listing, the better it will perform in thomsonlocal search.
*Guaranteed position relates to thomsonlocal search result pages
What our customers say about thomsonlocal
Domestic Appliances Ltd

Ryan Roofing

Platt & Davis Building Services

AKS Pest Control Ltd

Crown Glass

Tumblewash Launderettes

C & C Security Systems

McKeown Fencing

Teale Building & Preservation
Ready to get started?
Simply use our contact us page or give us a quick call on 03330 145 04503330 145 045. We'll then put you in touch with one of our product experts to answer any questions you might have.
Contact Us