Business Websites
Even if you're not planning to sell products and services online, there's still a very good reason to have a website — because your customers expect you to have one.
In today's world, anyone with a phone can look up a company online, check prices and read reviews before deciding whether to get in touch. So, having a dedicated place online where you can showcase your products/services, answer questions and gain new customers is an absolute must.
To find out more, call us on 03330 145 04503330 145 045. Lines are open between 9am and 5pm Monday to Friday. Or alternatively, drop us a quick email at info@thomsonlocal.com.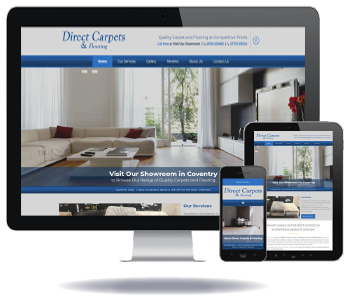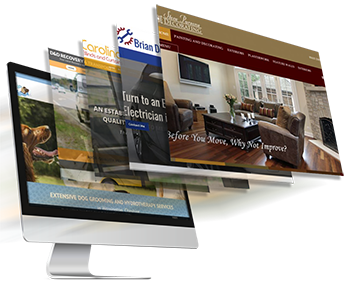 Introducing the V6 Business Website from thomsonlocal
Your V6 Business Website is powered by WordPress, so you get all the high-end features you would expect from a dedicated business website, without the premium price tag. This means you no longer have to rely on cheap DIY website builders or pay above the odds for a bespoke website from an expensive design agency.
What's included with your V6 Business Website?
Your V6 Business Website is packed full of features right out of the box, so you can hit the ground running with your newly established online presence. This includes:
Responsive Design

Allowing your website to be viewed on all devices and screen sizes including mobile phones, tablets, laptops and other devices.

Up to 10 Pages

Giving you the freedom to have dedicated pages for products, services and any other purposes you may require.

Up to 6 Images Per Page

Add personality and character to your pages with eye-catching visuals that bring your website and brand to life.

Professional Copywriting

Shout about your products and services with original and captivating jargon-free content written by our team of UK based copywriters.

Google My Business (GMB) Setup

Get your business listed on Google Maps and Google's local pack so that your customers can find you easily and leave reviews.

High-Quality Hosting

Enjoy fast and reliable hosting on UK based servers so that your website loads quickly and is available to your visitors 24/7.

Unlimited Modifications

You can request changes and updates for your website and our web developers will be happy to carry them out for you.

Social Media Links

Link your social media profiles to your website, giving you the opportunity to grow an audience of fans and followers.

Search Engine Friendly

Your website is built using the latest SEO best practices and submitted to the top search engines to make them aware that your website is live.

Professional Email Setup

Your personalised you@yourdomain email address will set you apart from less professional sounding @gmail and @hotmail email addresses.
Target Multiple Locations Using GEO Pages
Often a local business will try to target multiple geographic locations via the same web page. These pages tend to repeat a list of target locations multiple times in the hopes that search engines will see that they cover "Farnborough, Farnham, Southampton", etc.
Unfortunately, this is a very ineffective way to rank for multiple locations because the content of the page is too broadly targeted. Search engines would much rather see a dedicated page that targets a single location with a specific purpose – such as "Double Glazing in Leeds".
This is why V6 GEO-Pages are so effective for local businesses to target their products and services at multiple locations.
What our customers say about thomsonlocal
Ryan Roofing

AKS Pest Control Ltd

Tumblewash Launderettes

Domestic Appliances Ltd

McKeown Fencing

C & C Security Systems

Crown Glass

Teale Building & Preservation

Platt & Davis Building Services
Ready to get started?
Simply use our contact us page or give us a quick call on 03330 145 04503330 145 045. We'll then put you in touch with one of our product experts to answer any questions you might have.
Contact Us