Why Mobile Apps are the Future of Successful Businesses
>
>
Why Mobile Apps are the Future of Successful Businesses
As we bid farewell to 2017, we turn our attention to what lies ahead. It's clear that the technology race is far from over: In fact, it's continuing at a breakneck pace. Constant innovation has propelled the mobile market to expand at an unprecedented rate: By 2020, it's expected to hit 188.9 billion in the US alone.
Elsewhere, the market is also experiencing a growth like never before and as a result, the business world adapts. Those who want to get ahead of the pack have no choice but to embrace these digital winds of change. So, it's time to employ apps to reinforce your brand, improve your bottom line, delight your customers, and build meaningful relationships with them.
On the cutting-edge
The world of mobile apps is hailed as the next big frontier of business and for good reasons too.
Namely, in this day age, everyone seems to have a mobile device, and often it's more than one. Of course, the main driving force behind the app boom is the proliferation of smartphones. Believe it or not, the number of their users is expected to reach the milestone of five billion in 2019.
And these devices are not just used for entertainment and posting on major social networks. They also serve as windows into a corporate world, tools for gathering information and purchasing products and services. Apps have already overtaken entertainment, utilities, lifestyle, social networking, news, gaming, etc.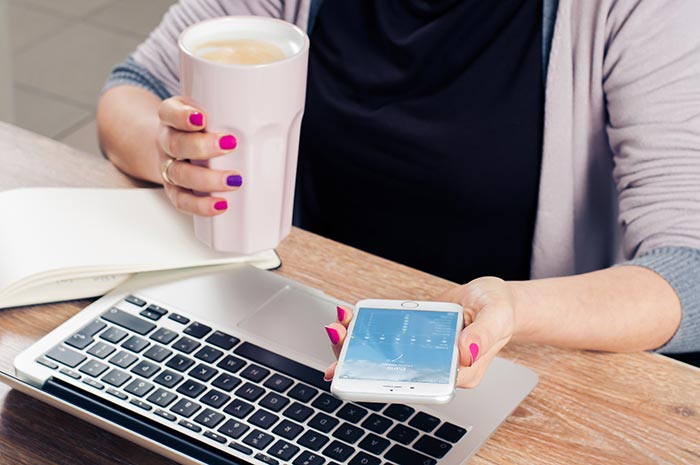 Apps are stealing the show
Furthermore, note that the patterns of online activity are increasingly gravitating towards apps. According to recent studies, 90% of mobile time is spent in apps. What is more, in the previous year, there were 197 billion app downloads. In the light of these developments, one has to realise that just establishing a strong web presence no longer cuts it.
Everyone who knows what's up is trying to find a way to tap into the app market. Yes, corporate titans in the league of Apple, Google, and Microsoft continue to lead the race, but small companies have much to gain too. The growth potential that apps hold is incredible.
To have a head start, though, one has to select the platform (iOS or Android most notably) that provides the most penetration. This decision must be based on thorough research.
Tech prowess
Nowadays, seamless integration of mobile technology is the name of the game. This is a daunting task, but the good news is that you can follow tried and tested mobile app tips from companies such as AppNext. They can help you overcome a learning curve a make the most of the technology.
A rather straightforward approach is to develop your own app, offer it on a major distribution channel (the app store), and engage the target audience. The prime objective of the investment should be to extend your reach, cultivate consumer loyalty, and foster a great user experience across all touchpoints. After all, modern customers expect great responsiveness and want nothing less than their problems solved in an instant.
That is why so many business apps are focused on communication and interaction with the customer base, although this is just the fraction of what is possible.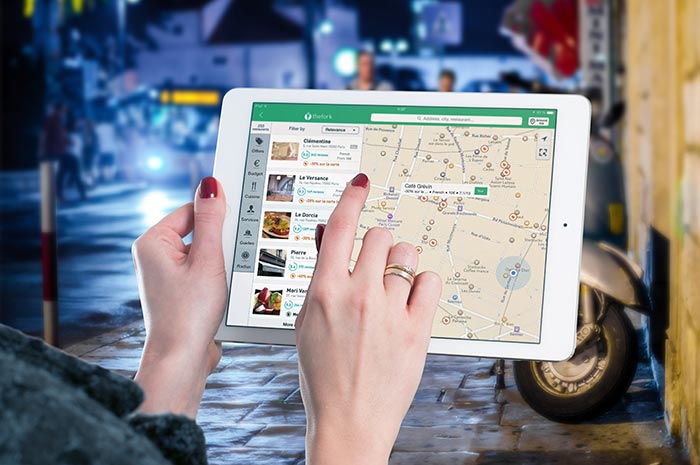 Improving efficiency across the board
It goes without saying that the most impactful thing you can do is to create an app for your business.
However, business apps from other developers can help you run your business more efficiently. When it comes to spurring operational excellence and streamlining routine tasks, the scope of choice is quite overwhelming.
There seems to be no end to platforms that cover personal time-management, business accounting, and everything in between. Whatever it is that you require, there's probably an app for it out there. So, go ahead and find a solution tailored to your specific needs and requirements of an industry sector.
Digital tools of the trade
This brings us to the final point: Both small local businesses and global industry giants face the same challenge. The million dollar question is how to cherry-pick the best possible app and implement technology with minimum friction.
Well, you have to do your homework and see to it that the platform is aligned with your strategies, business model, and goals. Have a system in place for tracking value of app usage. Stay flexible and proactive. As soon as seemingly perfect product appears on the shelf, the next, potentially better one is just around the corner.
Discover your ideal app, your game-changer, and use to its maximum potential.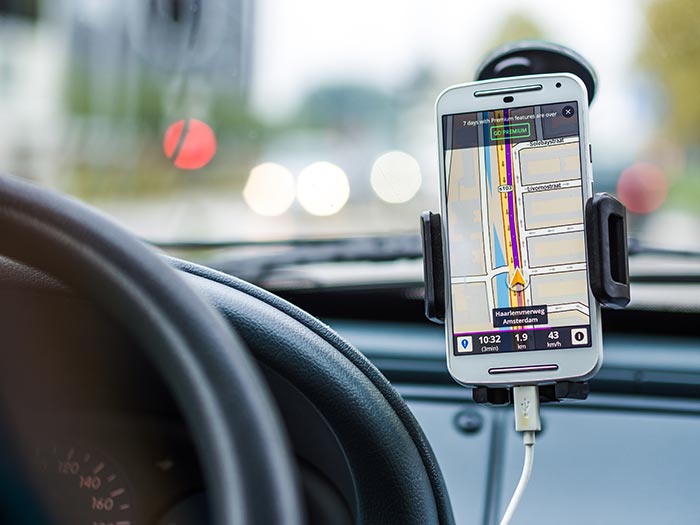 The future is now
Business apps are an omnipresent phenomenon of today, one that is much more than a passing fad. The industry surrounding them is already a global behemoth and it's only going to become bigger. Thus, you have a chance to enhance relationships with customers and step up the business game.
Make an effort to brace yourself for an app-centric world. Develop a deeper understanding of the way apps function and can benefit your business. Add value to your operations and get ahead of your competition. Companies that fail to adapt to the fast-paced app market will lag behind their competition.
As for those who rise to the occasion, they will advance by leaps and bounds in 2018 and beyond.
Please note: This article was written by an external author. Any opinions or advice shared by the author are their own and not indicative of any official advice or opinions of Thomson Local or its employees.
Tagged with:
Android
Business
Ios
Mobile Apps