The science behind choosing a business domain name
>
>
The science behind choosing a business domain name
Nowadays, owning a business website is pretty much a must across industry sectors. However, one cannot just build a website and hope that visitors will flock to it by some stroke of chance. To really make a difference with your online presence, you need to set a domain name.
Your domain is the cornerstone that drives branding and marketing efforts, propelling websites to the forefront of SERPs. Therefore, do not take risks and prevent this vital piece of the success puzzle from being a mere afterthought.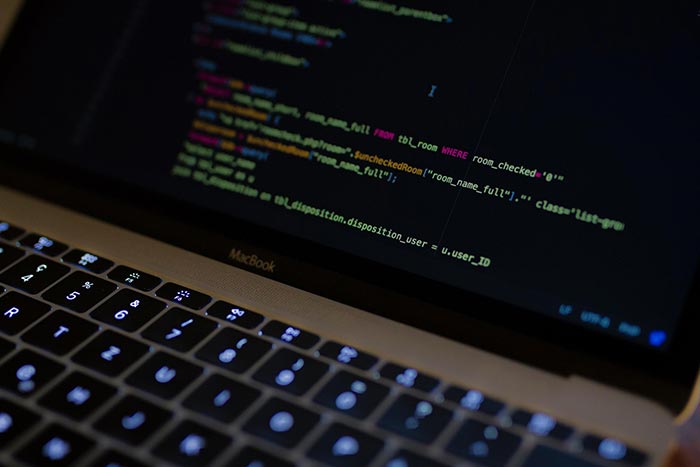 A head start
Choosing a domain name is a complex decision that requires you to evaluate a variety of moving parts. But it's also your invaluable chance to stand out, reinforce your visibility, and make strides towards your business goals. Hence, you need to show a bit of forethought and planning ahead of time.
After all, internet browsing is highly dependent on the existence of domain names. Remembering a numeric IP address is highly impractical and people rely on domain names to navigate the vast digital ocean. We should note, however, that domain name is much more than just some sort of a technical shortcut.
As experts from Domains Index point out, the name also reflects what the business is about and what it stands for. Right off the bat, having your own domain name makes your company come across as more professional and credible. You also demonstrate that you are up-to-date with modern technology.
On the other hand, those who use free web hosting sites and ISP end up having a generic, non-standout name. As a result, they are at a high risk getting lost in the immense noise of the cyberspace and showed under more eminent websites of their competition.
Make or break elements
A solid domain name has several characterises: It is easy to remember (memorable), business-related (brandable), and relatively short. So, you have to think about the users and how well the name will stick in their minds. If they can easily remember the name, then they will likely pass it along and spur word-of-mouth promotion.
Furthermore, it is of the utmost importance that a name matches the concept of your business and echoes your values. In other words, you need to give people a clear idea what the website is all about.
Apart from brand consistency and the benefit of spreading brand awareness, this approach is also effective in attracting users who search for a particular product, type of business, or topic. Tapping into the organic traffic this way empowers small businesses to make leaps and bounds in the cyber realm.
Attaining greatness
Bear in mind that it might pay off to think outside the box. Some businesses took risks and opted for odd domain names that do not really mean anything. Take the example of Google and Yahoo, two tech giants with global brand recognition. They show that creativity is a vital ingredient of a good domain name.
Moreover, many locally-oriented businesses managed to work miracles for their online visibility by picking a killer name. Recent studies have confirmed that more and more customers look for information and products related to local businesses.
A ".com" extension is probably to most recognisable one and it is almost always a safe bet. Then again, country code top-level domains (ccTLDs) can be a nice solution, especially if you want to take advantage of the domain hacking. This practice allows you to overcome the shortage of desired names and set yourself apart. In any event, if it is catchy, it will probably capture the attention of the customers.
Still, do not get ahead of yourself and weigh your options carefully. What is more, remember that you need to check whether the name is taken or too similar to another, well-known brand. Brand confusions or copyright infringements are the last things you need.
So, do your homework, amplify your messages, and make your name resonate in the local landscape.
Name of the game
For businesses both big and small, the internet is the frontier of endless possibilities. Domain name enables you to maximise them and enhance your branding, marketing, and SEO efforts.
Thus, take your time and prepared to for an appropriate domain name. Make it easy for customers to remember and find you online. Set up a prominent online presence and get ahead of the competition. Take your part in the digital revolution, which is well underway and reshapes the present and future of the business ecosystem.
Please note: This article was written by an external author. Any opinions or advice shared by the author are their own and not indicative of any official advice or opinions of Thomson Local or its employees.
Tagged with:
Business Advice
Domain Names
SEO