Starting a Garage Services Business: What You Need to Know about Qualifications, Licences and Permits
>
>
Starting a Garage Services Business: What You Need to Know about Qualifications, Licences and Permits
If you're looking to start your own garage services business, a good place to start is by ensuring that you have the relevant qualifications, licenses, and permits to ensure that you're allowed to strike out on your own.
What qualifications do I need?
A lot of garage businesses have a mix of employees – those who have academic qualifications and those who possess relevant experience in lieu of official credentials. However, if you're setting up your own garage business, then it is recommended that you have qualifications and experience in the garage business sector, for added credibility.
The most common route to becoming an auto technician is through doing an apprenticeship in vehicle maintenance. To get accepted onto such schemes, you're likely to need GCSEs in Maths, English, and Science.
Another way of becoming an auto technician and eventually setting up a garage business is to enrol in college-level automotive courses. Some of these courses include:
BTEC National Certificate and Diploma in Vehicle Technology
BTEC National Certificate and Diploma in Engineering (Automotive)
IMI Awards Certificate in Vehicle Maintenance and Repair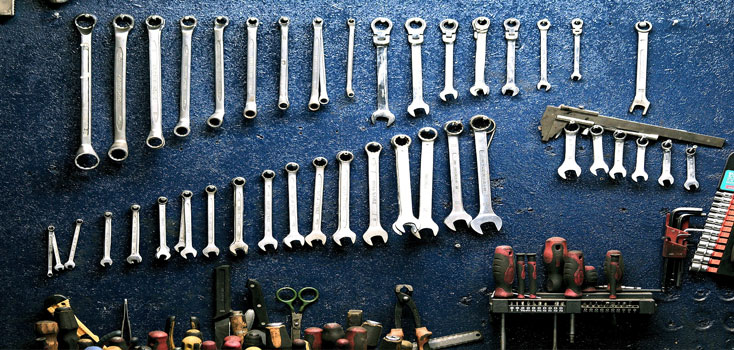 NVQ Levels 1-3
In such an industry where the relevant technology is constantly evolving, it is important that you are aware of the changes that are occurring. To enhance your knowledge, it is recommended to work towards Automotive NVQ Levels from 1-3. Some of the options include:
Vehicle Maintenance and Repair (options in light or heavy vehicles, lift trucks, motorcycles, auto electrics, motor sport, electronics and security)
Vehicle Fitting Operations (tyres and general fitting)
Vehicle Body and Paint Operations (body repair and refinishing)
Roadside Assistance and Recovery
Do I need any extra qualifications?
After studying for all these qualifications and courses, you may feel that you are ready to start up your own business.
Though you are permitted to begin a business with the experience and qualifications as mentioned above, it would still be recommended for you to study toward gaining qualifications.
This includes:
The City & Guilds Certificate in Advanced Automotive Diagnostic Techniques (4121) at Level 4
Or an IMI Award Level 4 Diploma for Automotive Master Technicians.
The former is a voluntary competence scheme which would very much enhance your CV, especially if you're looking to start up your own business.
Licenses and Permits
Trade Licensing plates:
These are a legal obligation required for dealers, manufacturers and repairers of auto vehicles. If you are starting your own garage business, then it is necessary that you have these licensing plates. They last for either 6 or 12 months and it needs to be regularly renewed and updated.
For detailed information on how to obtain these licenses and their importance, click here.
Motor Vehicle Repair Business License:
Akin to the Trade Licensing Plates, the MVRB is also a legal requirement for garage services businesses, one that demonstrates that your business is eligible.
When applying for this, it would also be useful to receive premises authorisation from your local council.
Health and Safety:
As a garage services business owner, it is your responsibility to ensure that the premises in which you and your employees are working meet the relevant requirements.
To operate, repair, and fix auto vehicles, it is imperative that the environment and the premises need to be adequately kept.
For more information on how to confirm if your business follows these health and safety regulations visit the Health and Safety Executive for Northern Ireland website.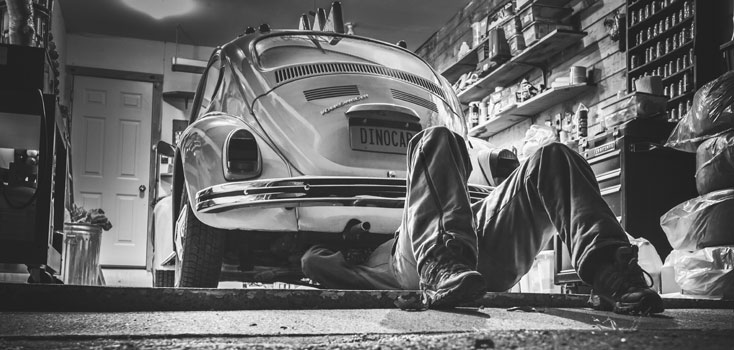 Employers' liability:
It is highly unlikely that your garage service business will only have one auto technician, but before employing more people it is important that your employees have Employers' Liability Insurance.
Considering the nature of a garage services business, accidents are likely to occur and it is important that you and your employees are covered under such circumstances.
Motor Salvage Operators License:
Should you choose to reuse or sell any salvageable parts from the vehicles you are repairing, then a Scrap Metal Dealer Licence is necessary.
Some garage businesses do this as part of their larger businesses to make use of any spare parts that can then then be altered and sold in the future.
It's always better to be prepared
This may all sound complicated, but the truth is that it's always worth having as much protection and coverage as possible when running a hands-on service requiring the routine operation of heavy machinery.
If you have any thoughts or questions, do leave a comment below.
Tagged with:
Garage Service
How to Guides
MOT Service
Starting a Business