How To Childproof The Electrics In Your Home
>
>
How To Childproof The Electrics In Your Home
By their very nature, children are curious. The world they grow up in presents them with questions, intriguing objects and a whole wealth of things to find. They're always learning and always developing, so do your best to make sure that the electrics in your home isn't one thing that they get too close to.
How can you keep your home safe though? Here are a few ways that you can childproof the electrics in your home.
Keep unused wall sockets safe
It's likely that you'll never use all of the plug sockets in your home at the same time, so you need to make sure that the ones you leave uncovered aren't able to be prodded and poked so easily.
The best way to do this is by inserting specially-made plastic inserts, however, some varieties of these can be easily pulled out, so ensure that they are specifically childproof. These will prevent young children from putting their fingers or foreign objects into the sockets.
Another and arguably safer way of blocking unused wall sockets is by arranging furniture in such a way that sees cupboards, cabinets or even TV stands naturally blocking them. This will make it impossible for young children to find their way to unprotected sockets.
Dealing with extension leads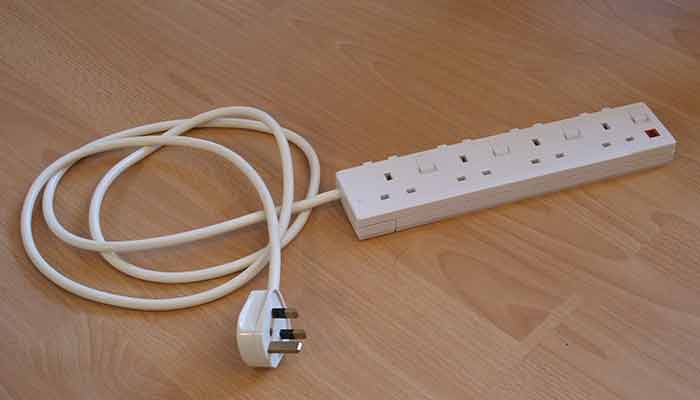 Extension leads are a necessity for some homes when you consider the need for an abundance in technology these days. Even a simple living room entertainment setup will usually require more than just the traditional two plug sockets, so extension leads are commonplace.
There are a number of ways that you can ensure that your extension leads are safe and out of the way, including placing the exposed leads behind furniture and under carpets. You can also use electrical tape in order to cover unused plug sockets on extension leads.
Electrical hardware
As we previously mentioned, even the simplest entertainment setup can often leave you with a number of not just plugs but also devices. With this in mind, make sure to keep consoles, DVD players and especially things in the kitchen and bedroom (like hair straighteners and toasters) well out of reach of young children. Usually, this will mean putting them inside a cabinet or placing them on a high surface away from the edge.
Tagged with:
Childproof
Children
Electrics
Home