Five Things We Won't Forget From The World Cup
>
>
Five Things We Won't Forget From The World Cup
With the World Cup finally drawing to a close, it's been a month full of emotions, madness, eccentricity, stereotypes and a whole load of football.
There's plenty of other places that will reminisce about England's penalty win against Colombia, the brilliant Kylian Mbappe and how Modric can single-handedly bend time and space on a football pitch to his will. So we'll explore the quite obvious but semi-forgotten about moments from the rest of the tournament. Starting with some Brazilian flair …
Neymar's Rolls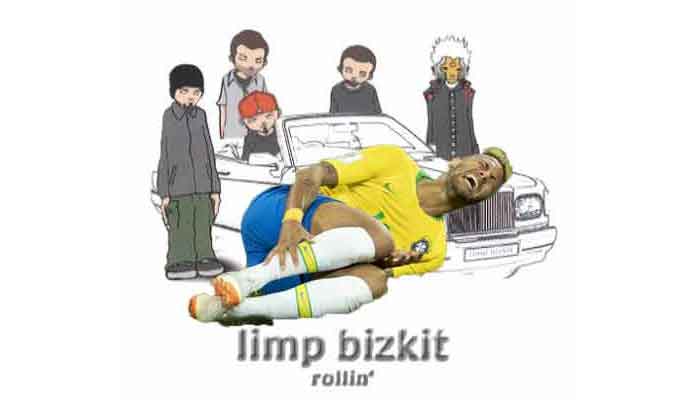 When Fred Durst and his rather popular 90s and early 00s band that went by the name of 'Limp Bizkit' - something to do with dunking a McVitie's digestive in a cup of tea for too long I assume - produced the hit song 'rollin' that contained lyrics such as: 'keep rollin, rollin, rollin, rollin, rollin,' I doubt they had a Brazilian footballer in mind. However, a reimagining of that song today would no doubt feature the Brazilian roller as the cover star.
Neymar's theatrics are well known to many a football fan (especially those who support the green team of Glasgow) but it seems his petulance and nonsense for theatrical play hasn't gone down well with anyone; with fans, players and refs pretty much just laughing at him the more the tournament progressed. Ironically, leading to Brazil failing to win an obvious penalty just moments before they crashed out of the World Cup to Belgium.
Thankfully, all is not lost for Neymar as his theatrical performances won him a 4 out of 5 star rating in Timeout magazine's Theatre Review section.
Well done, Neymar.
Maradona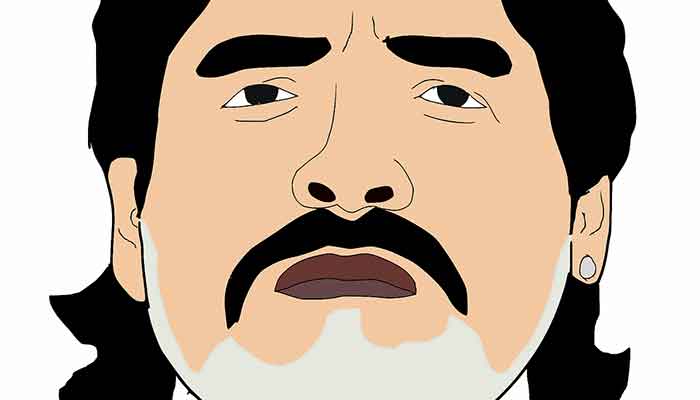 It's 2018 and yet here we are still talking about Maradona.
His football genius is not in question and neither was his support for his beloved Argentina during the 2018 World Cup.
Like a God looking down on his beloved disciplines, Maradona took his place in the heavens for every World Cup match and looked down upon his country with pride for half the time and sheer frustration and anger for the rest of it.
Arguably the greatest footballer to ever grace the planet, showed that even in his old age, he still has the passion and burning desire for his country.
Ronaldo's Shorts Getting Lost Up His Thigh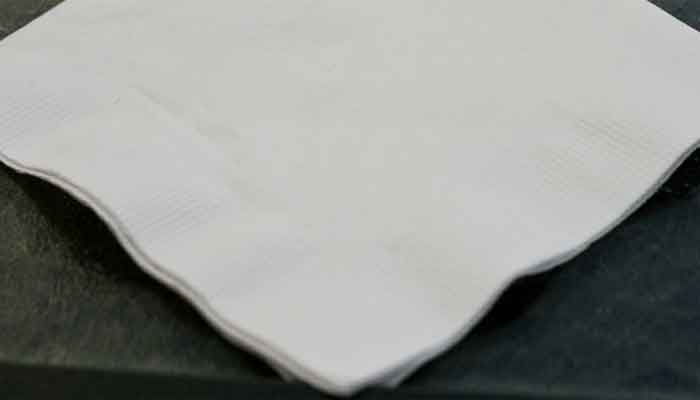 A strange phenomenon this one but as Portugal won free kick after free kick around the edge of the opponent's penalty area during the World Cup, Ronaldo's shorts seemed to disappear up both of his legs and up somewhere into the nether regions of his interestingly shaped thighs. I say interestingly shaped cause they don't look real do they?
Ronaldo's shorts business came to a head early on in the tournament with the bottom of them disappearing during the period where the camera cut away to the crowd. Upon the camera returning to the action in preparation of the free-kick, the shorts had turned into duplicating the look of a rather large napkin resting on the corner of a table hiding the top of a table leg and not much else.
The Iranian Throw-In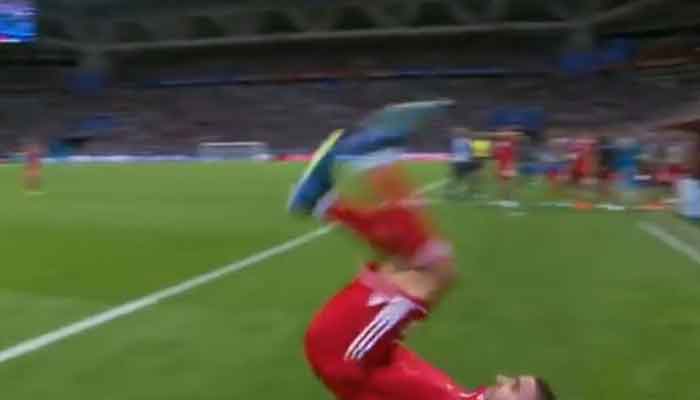 With minutes remaining in a game that could decide your World Cup fate, you're 1-0 down and have a throw-in deep in opposition territory. It's your responsibility to deliver. As you pick the ball up with your sweaty hands, you focus on your heavy breathing in order to calm yourself down. You focus on your forwards who have made their way into the penalty box, waiting for a chance to connect with your long throw.
You edge back to the advertising board and start to move forward, striding towards the line in order to catapult the ball towards the opposition goal. This is it, a chance to be a lifelong hero for your country, yet, at the last possible moment – you decide to do a roly poly, roll over the line and then chicken out by doing a short throw-in to a teammate because you panicked after failing the roly poly.
Yeah, it was all a bit weird and a moment that will go down in World Cup history alongside Zaire's free-kick charge, Diana Ross' missed penalty, Rob Green scoring for the USA and Scotland losing to, well, more than a few uninspiring teams.
Russia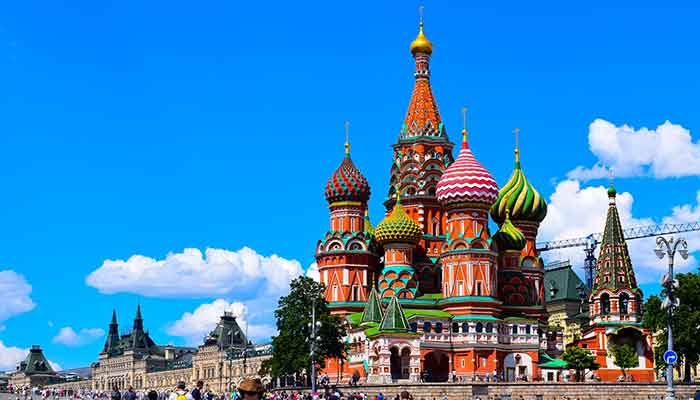 Cast your mind back to the months leading up to the World Cup and not only were the sports pages filled with warnings for fans who travelled to Russia but the UK's front pages were constantly inundating you with news on the political differences between the two countries. Many decided that ultimately, it wasn't worth the risk.
However, it turned out, that Russia actually put on a pretty good show and was quite inviting of its guests.
While not everything has been smooth, it's arguably been the best run and most inviting tournament in recent history. The focus has been firmly on the football with hooligan and racism headlines consigned to a Daily Mail editor's dreams and not in print.
Well done Russia, it's been a good show.
When the World Cup circus gets to Qatar in four years' time we hope the hosts have decided to turn the air conditioning up to the maximum setting. See you in Doha!
Tagged with:
football
Iran
Maradona
Neymar
Ronaldo
Russia
russia world cup
world cup
world cup 2018