How to keep your New Year's resolutions
>
>
How to keep your New Year's resolutions
The festivities are over, the daily work routine has kicked back in and all that you've got left from the Christmas period is a load of unnecessary presents, a hangover from the morning of New Year's Day and a mental note of the New Year's Resolutions that you're going to achieve.
You haven't given up on your resolutions already? Have you?
Even if you have, it's time to get back on the saddle and try to achieve the goals that you set for yourself just before Big Ben struck midnight. In order to help you, we've got a few tips as to how you can meet your own lofty expectations and make 2018 the year that you want it to be.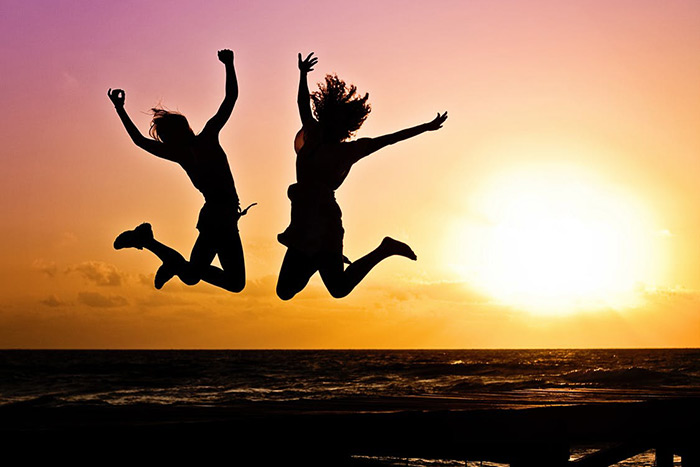 Make it achievable
Arguably the most important factor when it comes to setting your own personal New Year's Resolutions is to make them achievable.
If you go with the vision of trying to become a millionaire in a year or winning an Olympic gold medal without a second of training, then it's highly likely that you won't achieve your aim.
This can be demoralising, especially early on if you're not making in-roads towards your goal. Sure, we've used some exaggerated examples to make our point clear, but our next section can help you to manage expectations for your objective.
Break up the goal
You may have an ultimate objective in mind but by breaking it down in stages, you can achieve mini-goals as you go.
For example, if your goal is to run a marathon, then why not break it down by running 5k, 10k, and 15k etc. and work towards the marathon? At each point, you can metaphorically tick it off in your head and move that little bit closer to the goal you set at the start of the year.
Most New Year's Resolutions start off with the end goal in mind, but don't forget about the journey ahead and the steps you'll take.
Use lists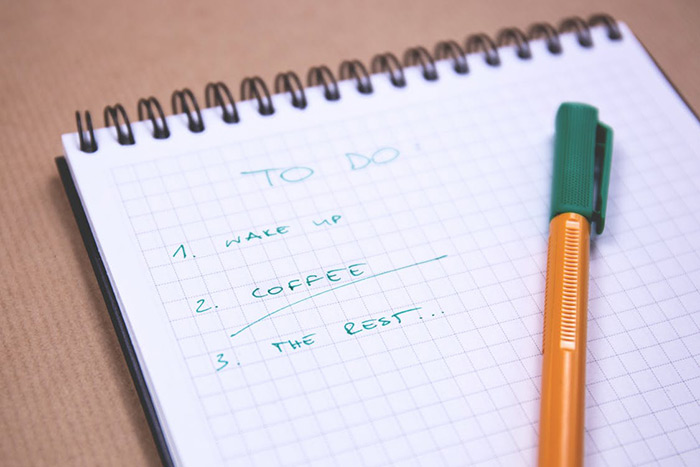 For the more organised amongst you, lists are a fantastic way to see your progress in written form.
Perhaps break up your goal into stages like we mentioned above; buy a whiteboard, put it in the kitchen, write your goals down and cross them off one by one as you achieve them. There's something satisfying about ticking or crossing something off on a list, so give yourself an excuse to do so.
If your New Year's Resolution is to learn how to drive a car, maybe list the different manoeuvres and tick them off once you feel like you've mastered them as you build up to, and pass, your driving test.
Focus on one thing at a time
Minds tend have a bad habit of wandering and struggling to focus. They'll often jump from one thing to another like an excitable puppy distracted by a toy ball, a falling leaf and next door's cat, all at the same time. For your New Year's Resolutions, try to focus on just one thing at a time.
As previously mentioned, lists and breaking your goal down can exponentially help you with this.
Achieving one small objective at a time can help you remain mentally positive when achieving your goal. Speaking of which…
Be positive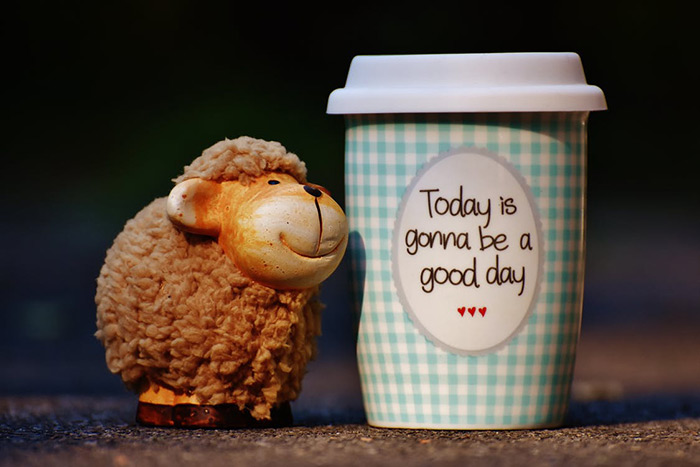 It seems like a cliché but it really is important to remain positive. When you're working your way towards any long-term goal there will undoubtedly be moments when you're feeling low and consider giving it all up. Don't.
Most of the time, you'll have already made some changes in order to achieve your goal, so why throw in the towel?
Try and keep a positive outlook throughout in order to break through your own personal walls. When you do, you'll feel all the better for it and rejuvenated.
Understand that change doesn't happen overnight
We live in a world that is full of instant gratification. If we want food we can get it delivered, if we want coffee, we can get one within seconds at many establishments. Even toilet roll can be delivered within the hour these days.
The world we live in is instant thanks to innovations in technology and, in particular, the internet.
Finding out that the capital of Peru is Lima takes just seconds to confirm thanks to sites like Google, yet 20 years ago a trip to the library would've been necessary in order to make sure that Lima wasn't actually some sort of mythical beast – it's not, I've checked.
With this in mind, don't get upset that your perceived goal doesn't look in sight after one or two days. For many resolutions, you won't see a major change for quite a while, especially if you're looking to improve your ability to run or lose weight.
Gradual and consistent change is what's needed. Achieving your goal won't happen overnight, but with the right attitude and application, there's no reason that you can't achieve your New Year's Resolutions in 2018.
Tagged with:
Life Advice
Life Lessons
New Year
New Years Resolutions