Make good password security part of your digital life
>
>
Make good password security part of your digital life
It's safe to say that we are now an online always connected society and it has never been easier to connect with friends and family.
I bet if you think about it you are already using multiple online services: Facebook, Twitter, Linked-in, Instagram and your favourite online shopping outlet. The list goes on.
Each one of these requires a registration and as individuals we are left to manage these passwords, PIN codes, security questions and user names etc.
As we build out our digital skills we need to start thinking about the practice of good password security – or as it's commonly known, password hygiene.
Cyber-attacks are common place and getting hold of your passwords is big business. These attacks can be very harmful and the effects long lasting. And it is no longer a case of if my password is breached, but when.
With that in mind, we wanted to share a few tips on how to keep your passwords as safe as possible.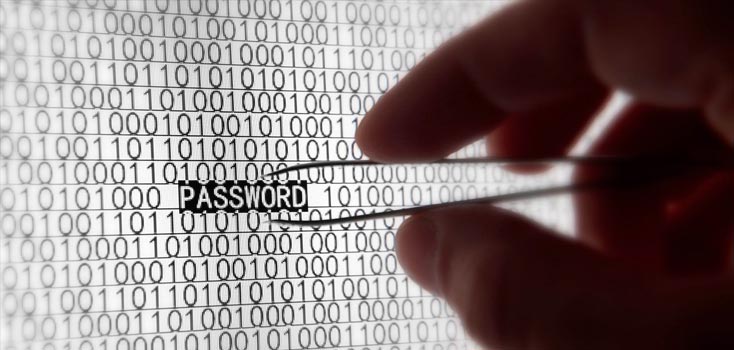 Getting the basics right
Remember that the longer the password the better – 10 characters is a good minimum. Mix the case, try including numbers and special characters like an '!' for example.

Avoid the use of shared passwords. Once a hacker gets one password they will automatically try that against other services. Its makes your life easier but it also makes the hackers life easy too.
Be sure to change your password on a regular basis. Some people would advise every 30 days. Given that we all have real life to contend with we don't that that is practical and it also leads people to make passwords simpler – or writing them down in easy to find places. Find what works for you. I personally do this every 4 months.
Here is a crucial one, do not use obvious words, such as family or pet names. Do not use house numbers or birthdays. These are all easy for hackers to find online. And avoid common keyboard patterns such as QWERTY or QAZWSX. The tools hackers use take all these into account.
If you must record your passwords and PINs in a spreadsheet or a notepad, try to write down hints or shorthand versions instead. Better yet, add a random character to the beginning or end to throw hackers off.
Lastly do not trust your browser. People regard the functionality to remember passwords as a handy function. Makes life easy, doesn't it? However, we suggest that you think twice because if your PC is compromised they will have access to all your passwords with the click of a button.

Maybe you are already on top of the basics and you want to know what else you could do to make life easier yet more secure. Hopefully these extra tips will give you some ideas.
Consider a pass phrase
To make life easier try to have a phrase that you use with a unique ending for each service. For example, I am a big Star Wars fan, so I could take the phrase like "Use the Force" make it secure by changing it to U$3theF0rce! and use that as a common start to all my passwords.
So for Amazon I could use this as my password U$3theF0rce!Book5 for Twitter I could use U$3theF0rce!B1rds and for Facebook I could use U$3theF0rce!F4ces? or how about "I am happy to be 40" I4m:)2b40! I hope you get the idea.
Multi-Factor Authentication
Enable multi factor authentication also known as MFA. The premise here is something you know (Password or PIN) and something you have (Your mobile phone). A lot of services give you the option to enable MFA on your account. For example, you link your mobile number or an app on your Smart Phone like Google Authenticator to your account. Every-time you try to login or make a purchase a code is sent to your phone by SMS that you must input to proceed.
Using a Password Manager
These tools allow you to store passwords securely. You only need to recall one password to access and use them. Meaning you could make it complex and tough to crack. They tend to work on all your devices, meaning you just put in your global password to access your Facebook account. The password manager will transparently take the Facebook password details and log you in. The other massive advantage here is that you can have totally random passwords. Which leads me onto the next tip. A good example is LastPass.
Use a password generator
A password generator will help you create random passwords at the click of a button. These are even more powerful when you use a password manager to store them. LastPass for example has one that you can use safely.
There are no full proof ways to protect your passwords, using these suggestions in line with other good security should give you a fighting chance.
Be safe out there!
Tagged with:
How to Guides
Online Safety
Password Security
Password Tips
Technology