TL Games Monthly – May 2018
>
>
TL Games Monthly – May 2018
TL Games Monthly – May 2018
Welcome to Thomson Local Games Monthly, a regular segment on the blog that will focus on the very best in video games from the previous month, while also looking towards upcoming releases and identifying games that you might lose an ungodly amount of hours to in the near future. Speaking of Gods …
Last Month's Highlights
God of War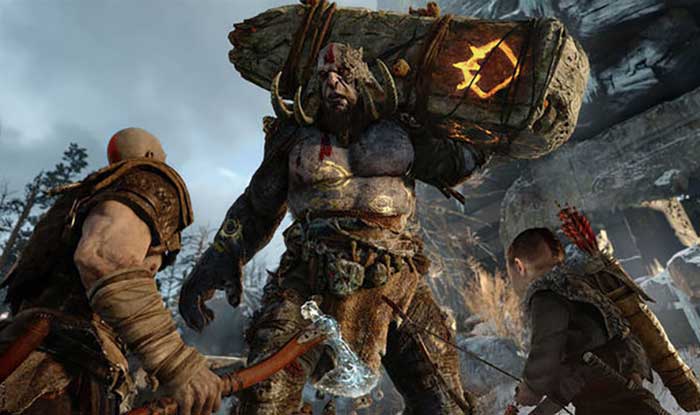 PlayStation's perpetually angry man makes his PlayStation 4 debut with his son, Atreus, in tow. God of War is the seventh title in the series and has absolutely no right to be as good as it is - especially when you're familiar with the source material. God of War is a franchise that has allowed its lead character to ruthlessly kill in the name of creating a narrative. This time around though it has not only delivered a game that is fundamentally brilliant but also weaves a tale that is one of the greatest that the medium has ever produced.
The new God of War does a wonderful job of teasing fans of the series with throwbacks to previous games while also using its back-drop of Norse mythology to welcome newcomers to a franchise that had previously pigeon-holed itself in Greek mythos. The new game sees it play with the legends of the likes of Odin and Thor, while exploring Kratos' relationship with both his son and himself, as he struggles to get to grips with a new environment and way of life.
Combat is much more refined and while it's still a little hack-and-slash like the previous games, there's a more thoughtful and methodical approach that makes every hit reverberate. It also has the most satisfying feeling in video games, as calling back Kratos' axe and seeing it slam back into your hand after hurling it at an enemy gives you an incredible sense of satisfaction.
God of War is out now for PlayStation 4 and is, quite simply, the game that we'll look back in years to come as one that defined the system's life, such is the quality and grandeur of Kratos and Atreus' adventure.
Nintendo Labo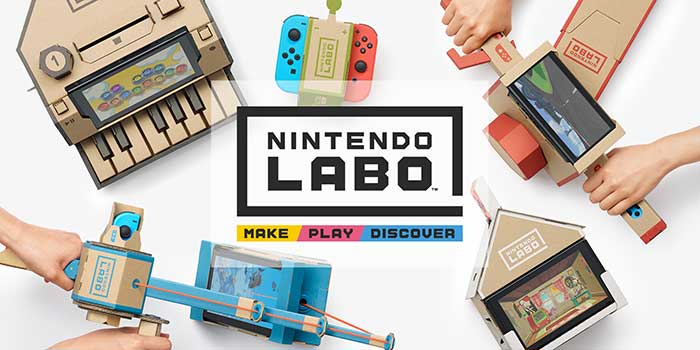 With almost 20 million units sold in a year, the Switch has been a freight train of a system, flying off shelves and into the homes of people all over the world in an unstoppable way.
After last year saw The Legend of Zelda: Breath of the Wild and Super Mario Odyssey firmly cement Nintendo as arguably the number one software creator again, many people wondered what came next? The answer no one was expecting though, was cardboard.
Yep, that's right. Cardboard. If you aren't already familiar with Labo, prepare yourself for something that truly has to be seen to be believed.
Nintendo Labo combines the world of Lego with video games, presenting you with various bits of card to cut out, fold and shape together around your Nintendo Switch Joy Cons (or the screen itself) in order to create a cardboard fishing rod, remote control car or even a giant robot.
Sold in two packs (the giant robot pack and the one that's not a giant robot pack) Labo is the type of toy that, while aimed at under 10s, is difficult to resist if you're an adult.
The Nintendo Labo Toy-Con variety kit (non-robot) retails for £59.99 while the Robot kit is available for £69.99. Be warned though, as folding all the cardboard together to make the giant robot can take up to 8 hours of cardboard meddling.
What's Coming Soon: May 2018
Detroit: Become Human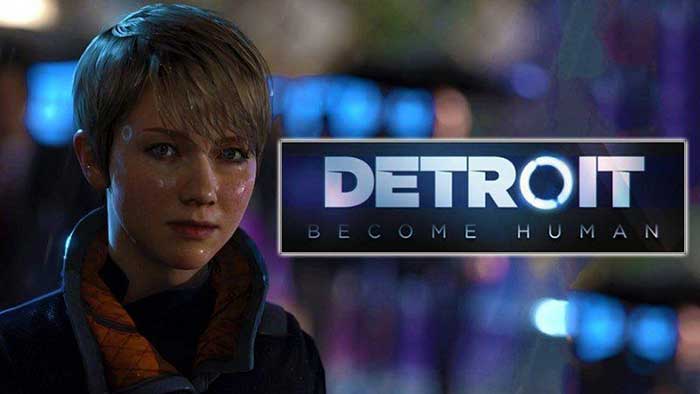 From the makes of hit PlayStation 3 game Heavy Rain, David Cage and his team at Quantic Dream are set to release what many are calling Heavy Rain's spiritual successor in Detroit: Become Human.
Set in a future where Android robots play a major role in society, this heavily narrative driven game sees the world from an Android robot's point of view, giving you control of three Androids who are starting to question the actions that humans are making.
You'll make decisions based on the situations that they find themselves in with each decision having the potential to radically alter the course of the story. It's not just the decisions you make though, missing vital evidence when searching a room or choosing not to talk to a specific character may see you limit your options further on in the story. Choices you make will affect what you see and what others will do, so choose wisely.
Detroit: Become Human releases exclusively for the PlayStation 4 on May 25th.
Donkey Kong Tropical Freeze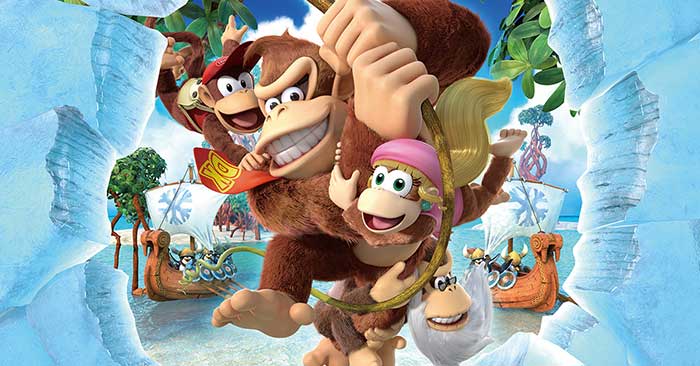 You remember Donkey Kong right? That loveable ape who's Grandfather kidnapped Mario's girlfriend and hurled barrels at our heroic Italian plumber? While two of Nintendo's most loved characters have kissed and made-up since that fracas, one went on to worldwide success while the other ended up with games that flew under the radar. Donkey Kong Tropical Freeze is one such game but it's finally getting a chance to shine after failing to set the world alight when it initially released in 2014 for the Wii U.
Unfortunately for Nintendo, the Wii U wasn't a hit, but porting this platformer to the Switch will allow a new audience to have access to arguably one of the greatest platformers ever made. With wonderful level designs, intuitive controls and a great soundtrack, Donkey Kong Tropical Freeze will be a wonderful addition to any Switch console.
Donkey Kong Tropical Freeze releases on May 4th for the Nintendo Switch.
What's Coming in The Next Few Months
What's past this Spring line-up though I hear you cry. Well, quite a lot actually.
Dark Souls remastered releases towards the end of May while Mario Tennis should keep us occupied during the summer. Beyond that, the upcoming release of Spider-Man in September, as well as Shadow of the Tomb Raider in the same month should keep us busy until the big-hitters start releasing during the winter months. We'll have more on all of these in the future.
Before all of that though, E3 hits in mid-June and should bring with it a whole bunch of big video game news from the industry's largest developers and publishers. The platform holders: PlayStation, Microsoft and Nintendo are all set to have presentations during E3 as well as big third-party companies like EA and Ubisoft – all of which will reveal big games for us to get excited about.
This monthly video game round-up on Thomson Local is brought to you in association with Pause Resume where you can keep up-to-date on video game opinions, in-depth articles and interviews with some of the biggest names in the industry.
Until next month, it's time for me to go and waste my working day on building a cardboard robot.
Tagged with:
Computer Games
Console Gaming
Game Reviews
PC Gaming
Video Games