9 Simple Things That Every Business Owner Needs to Know About Google Analytics
>
>
9 Simple Things That Every Business Owner Needs to Know About Google Analytics
If you have your own website or manage a website for someone else then you've probably heard of Google Analytics.
This handy bit of kit lets you see tons of website stats, from how much traffic you get to what your website visitors had for dinner last night. Ok, that part isn't true… you'll need Facebook for that.
Unfortunately Google Analytics can also be a little daunting to use, especially when you open it for the first time and you are confronted with something that looks a little bit like this: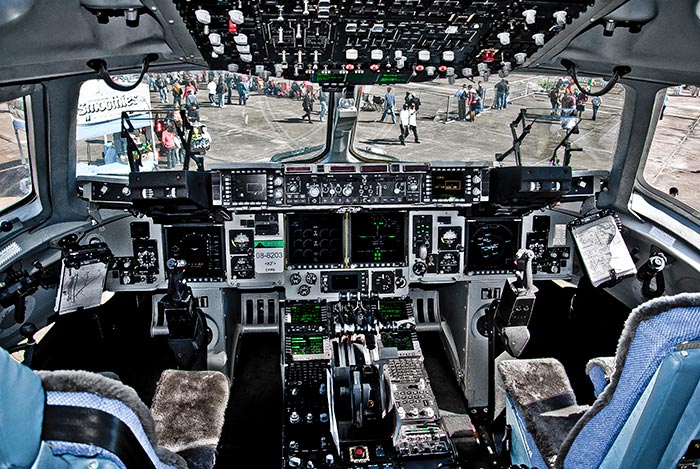 You see, Google Analytics has about a billion buttons…
And you can do some truly mind boggling things once you know how to use them all.
In reality though, the vast majority of us will only ever need to use a fraction of the features that Google Analytics has to offer. In fact I've narrowed them down to the following 9 screens:
1. Acquisition / Traffic / Channels
This section will show you the sources of your website traffic, separated into the following channels/categories:
Organic Search – traffic from search engines like Google and Bing
Paid Search – traffic from adverts like pay per click (PPC)
Referral – traffic from another website that links to your website
Social – traffic from social media services such as Facebook
Email – traffic from links that people have emailed to each other
(Other) – traffic from sources that Google can't identify
2. Acquisition / Traffic / Referrals
The referrals section shows you which websites are sending traffic your way. This is useful for figuring out who is linking to you and why.
For example, there might be a complimentary article online that praises your business. If so, you should be sharing that article on social media and drawing attention to it.
Conversely your reputation might be taking a battering somewhere else – requiring your immediate attention to rectify.
3. Behaviour / Site Traffic / All Pages
This section shows you all of the pages on your website, ordered by popularity of page views. This helps you to see how each page on your site is doing individually and how all the pages on your site are doing as a whole.
4. Behaviour / Site Traffic / Landing Pages
From here you can see the most popular entry pages to your website – by entry page I mean the first page of your website that people arrive on from an external source such as Google.
In most cases your homepage should be the most popular page since it's essentially the index for your whole site. However it is entirely possible that another page on your site does well for a particular keyword that lots of people are searching for.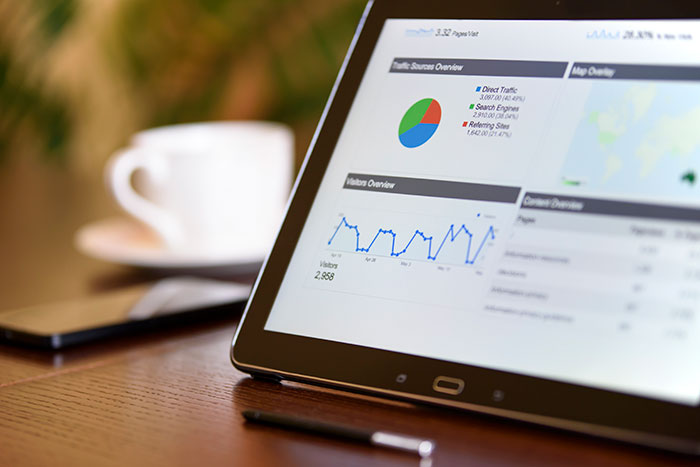 5. Audience / GEO / Location
The GEO page shows you the location country of your website visitors. In most cases you want your traffic to be coming from the same country as your business – since there is no point attracting web traffic from the USA if your shoe repair shop is in Dagenham, UK.
That said, there are exceptions. If your website is an online store then it might make good sense to sell your products internationally. The same might be true if you're an information resource – I doubt that BBC News cares where in the world people are reading their news articles from.
6. Audience / Mobile / Overview
This section shows you how your website traffic is split between mobile, desktop and tablet. This is useful for figuring out what kind of experience you are offering to your website visitors.
For example, if the majority of your website visitors arrive via mobile, should you really be filling your pages with huge images, lengthy forms and large blocks of text that consume smartphone screens and turn people off from reading further?
7. Audience / Technology / Browser & OS
With the Browser & OS section you can see what the most popular browsers are among your audience as well as how those visitors behave once they arrive.
So if the majority of your website visitors are using the Google Chrome internet browser have you actually checked to make sure everything on your website works OK for them?
What about other browsers? And what if Firefox users stay on your website for an average of two minutes each time but Safari users only stay for 20 seconds? Better find out why.
8. Audience / Behaviour / New vs Returning
As the name suggests, this section shows you the split between new visitors to your website vs those that have been there before.
If the majority of your visitors are new with very few returning then you need to ask yourself why. Is there a reason why people wouldn't come back? Is it because your website is relatively new or is it perhaps because you are advertising to an entirely new audience?
9. Conversions / Goals / Overview
Your website has a goal. It could anything from getting people to buy a product, signup for a newsletter to getting people to visit a contact page and fill out a form. Tracking these goals will give you an idea of how many of your website visitors are actually converting into 'customers' by completing the goal.
For example, you might choose to display a thank you page to people after they have submitted the form on your contact us page. If your contact us page is getting 1000 views a month but your thank you page is only getting 20 then that means 980 people chose not to get in touch – why is that?
Tracking goals also lets you see other nifty things such as where the traffic to your goals comes from. For example, if visitors from Facebook are converting into customers better than Twitter users then maybe you need to think about why.
You'll need to follow a guide to setting up goals on Google Analytics, but trust me it's worth doing and will help you to understand if your website is actually serving its purpose.
Tagged with:
Google Analytics
How to Guide
Website Management