SEO versus PPC, which is better for you?
>
>
SEO versus PPC, which is better for you?
SEO and PPC can be used individually or together to drive traffic to your website, but how exactly do they differ from each other and which one is best for you?
Let's find out.
What is SEO?
SEO stands for Search Engine Optimisation and refers to the process of gaining free website traffic from "organic" sources – such as recommendations, suggestions or being ranked highly on search engines.
What are the benefits of SEO?
You save money – Compared to Pay per Click (PPC), SEO is relatively cheap – with the biggest expense often being the initial optimisation of your website.
You get long term traffic – Continued investment of time and effort into SEO best practices and new content can drive high quality, long term traffic to your website.
You gain trust – People trust search engines and in turn they will also trust you when they see your website ranking highly on them.
What are the downsides of SEO?
SEO is not a short term fix – It can take months to see positive results from SEO and even longer to secure page 1 rankings, so you have to be patient.
SEO can be competitive – Sometimes you have to accept that you operate in a competitive industry or geographic area where SEO can only take your business so far. This is a problem shared by both SEO and PPC.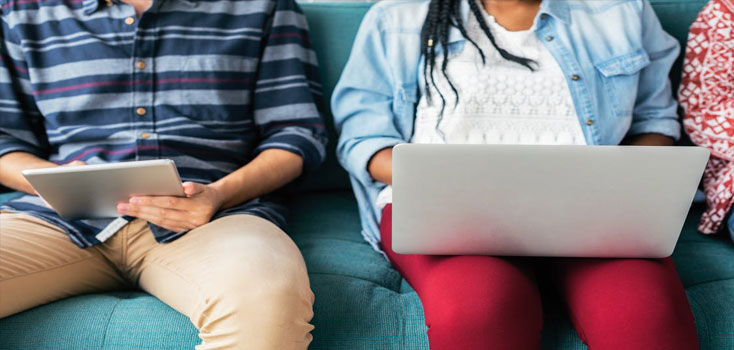 What is PPC?
PPC or pay per click is a form of online advertising where you pay a fee each time a user clicks on one of your adverts. Essentially, it's a way to buy traffic to your website rather than earning visits from organic methods such as SEO.
What are the benefits of PPC?
You get your money's worth – You only ever pay when an interested person clicks on your advert. So if your advert doesn't receive any clicks, you don't need to pay. You can also set a PPC budget so that you never spend more on PPC than you intend.
You can track everything – Such as tracking how many of your advert clicks result in a sale on your website. You can then divide the cost of these clicks by the profit of your sales to work out your cost per sale (cost per conversion).
You get almost instant results – Your PPC advert can generate immediate footfall to your website from the moment it goes live. This can be useful for generating a buzz about a special offer or to draw attention to a new website.
What are the downsides of PPC?
You have to keep paying for it – If you stop paying for your PPC adverts then the traffic to your website will stop.
PPC doesn't get cheaper over time – You are effectively renting ad space to display your PPC advert and competition for this ad space commands a price.
PPC can be costly – If you don't convert your PPC traffic into sales/profit on your website then you won't be offsetting the cost of your PPC investment – the equivalent of renting a property rather than buying one.
A final thought
A good analogy of PPC is that it's like paying someone to send you food, whereas SEO is like putting the time and effort into growing the food for yourself. It's up to you to decide which (or both) is right for you.
We offer industry leading SEO and PPC services to our customers. If you are interested in finding out more about either service for your business then give us a quick call on 03330 145 045.
Tagged with: