Loading Directions

No directions found
24 Portway Rd
,
Rowley Regis
,
B659DB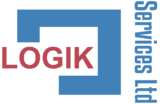 About us
Electrical & Mechanical Contracting Company Based In Birmingham
Dedicated Project Managers

Highly trained and motivated workforce

Excellent Health and Safety record

High quality workmanship and service

Committed to customer satisfaction
Do you need a skilled electrician? LoGiK Services Ltd is an Electrical Contractor in the Midlands, and a company that carries out quality electrical services and installations in the surrounding areas. We are committed to playing our part in the community and taking care of our environment. Our success has been based on customer service and dedication to safety reliability and competitiveness. Continued long term investment in our business and people leads directly to an increase in both the range and depth of services we offer. We want to work flexibly with our customers, now and in the future to meet expectations and aspirations. We are a fully conversant electrical contractor company, with experienced staff in the design, installation and maintenance of electrical installation supplies and specialise in Inspection and Testing. Our team are all JIB graded and qualified electrical engineers and have achieved City & Guilds 2380 2381 and 2391 accreditation. Call us today to request a free quote.
24 Portway Rd
,
Rowley Regis
,
B659DB
Loading Directions

Logik Services - Electricians - 0121 561 2999 - Rowley Regis